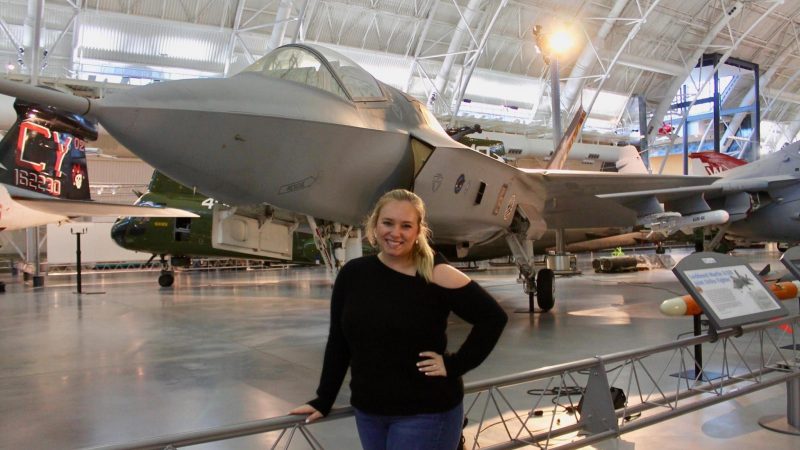 The Journey Is Learning for Manderson Grad
Piper Daniels, a member of the Manderson MBA class of 2020 and a systems engineer at Lockheed Martin Aeronautics, is always up for a challenge. She has always pushed herself to try new things and lives by her mantra of "always be learning," noting that, "The best part of that journey is it is always easy to improve upon your starting point!"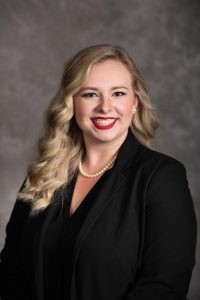 Despite graduating amid the pandemic, Daniels says she feels like she "[hasn't] missed a beat (outside of dressing up for work, of course!)" thanks to her position at Lockheed and the Alabama alumni network.
She adds that one of the most important lessons she learned between Culverhouse and Manderson is how to network efficiently. Daniels said that she looks for groups of people passionate about the same things as her instead of joining broad groups of people. This approach has allowed her to "meet more people and have unique experiences offered to me by tailoring the organizations and groups that I join to things that align with my interests and career aspirations!"
Daniels wants to thank the Culverhouse and Manderson faculty and staff for the pivotal role they played as she entered her career, noting that she will forever be grateful for their impact.
As her final piece of advice, Daniels said, "Students, enjoy your time with them, and please put to good use the opportunity that has been placed in front of you with these rockstars!"