Raina Esteves Named 2021 Austin Cup Winner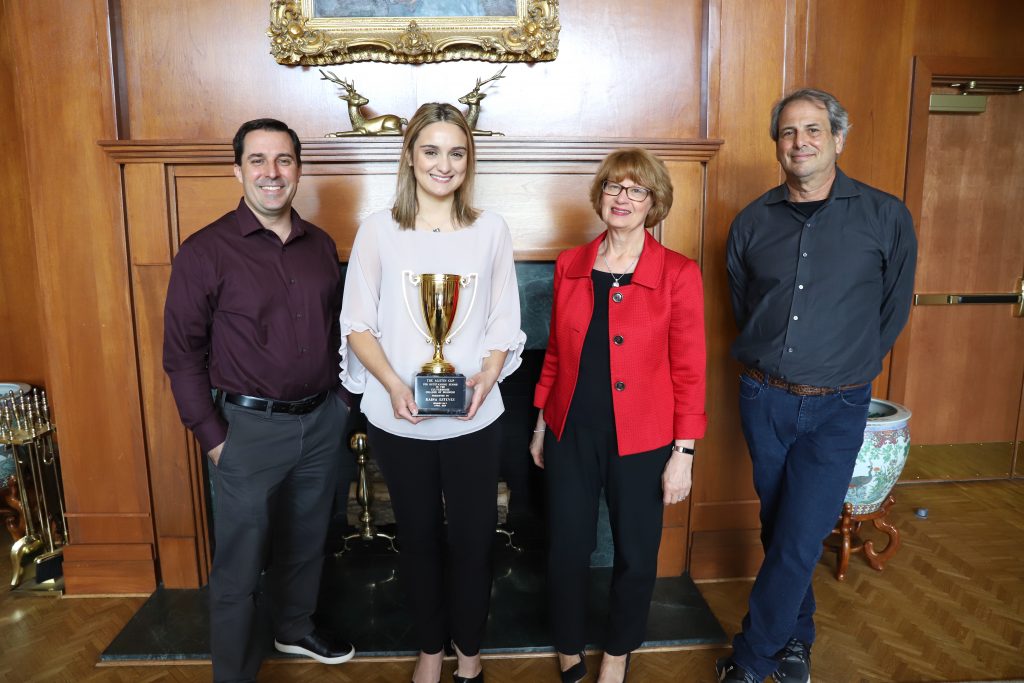 Winning the Austin Cup award is no small feat. In fact, as Culverhouse's highest student honor, it is arguably one of the largest and most impressive feats one can achieve as a student in the business college. Raina Esteves, who will graduate this May with a Bachelor of Science degree in accounting, is the 2021 Culverhouse Austin Cup recipient.
It's difficult pick out which one of her many achievements eventually sealed the deal for Esteves, but it is clear to anyone who glances over the following list that she is deserving of the award, to say the least. Over the past several years, Esteves has:
Maintained a GPA that ranked her first among 120 Masters of Accounting applicants
Obtained internship experience with Big 4 accounting firm PWC
Completed hands-on service as a Culverhouse LIFT volunteer, Al's Pal's mentor, and SPAN Academy high school tutor
Additionally, Esteves is in the Beta Alpha Psi Accounting Honor Society and finds time to serve as a volunteer for Habitat for Humanity, Tuscaloosa Metro Animal Shelter, and School Clean Up.
"Ms. Esteves embodies everything and more a Culverhouse student should strive to be. She emanates the values of Culverhouse – and by extension those of UA as well," Culverhouse Dean Kay Palan said.
"I have no doubt that she will continue to be a model for leadership to all those who meet her."
A faculty member who got to know Esteves attests to her capabilities not only as a student but as a complete individual. Dr. Troy Pollard, an Associate Professor of Accounting in the Culverhouse School of Accountancy, said, "I had the pleasure of having Raina in my Cost Accounting course. She demonstrated an exemplary ability to perform significant cost analysis of very complex issues and stood out as a top performer amongst her peers."
"However, her impact at Culverhouse goes well beyond her own performance. She also consistently mentors other undergraduate accounting students through tutoring and counseling them through the corporate recruiting process."
Lisa McKinney, the director of Culverhouse LIFT, commends Esteves as well. "Raina has been an invaluable asset to the Culverhouse LIFT community outreach program," McKinney said. "She has been one of our strongest and most dedicated leaders over the last 3 years, focusing her efforts to work with at-risk and vulnerable youth in the Tuscaloosa community. She has tremendous compassion, patience, and maturity."
Esteves is thankful for the recognition: "I am so honored to receive the Austin Cup for 2021. I could not have done this by myself. I am grateful to my professors, friends, fellow students, and family for supporting me in my journey here at UA."
"This award is definitely thanks to them."
She will join PwC in their Assurance practice upon graduation.