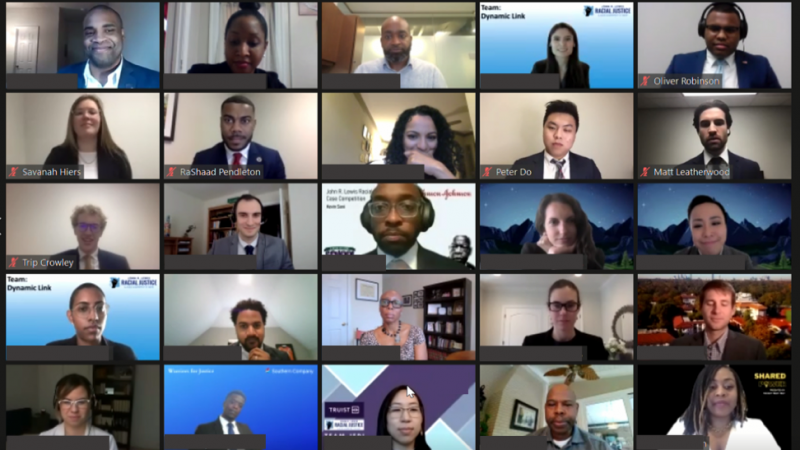 Taking on Racial Injustice
Written by Diana Boone, Manderson MBA '21.
On Thursday, January 21, the Manderson Graduate School of Business Case Team continued its 2020-2021 season with the first-ever John R. Lewis Racial Justice Case Competition, presented by the Goizueta Business School at Emory University in a virtual format.
The team was represented by MBA students Oliver Robinson, Savanah Hiers, Matt Leatherwood, Trip Crowley, Peter Do, and RaShaad Pendleton. After submitting a preliminary proposal in November of last year, the team was named one of only 24 semifinalists among 104 submissions from high-caliber graduate programs.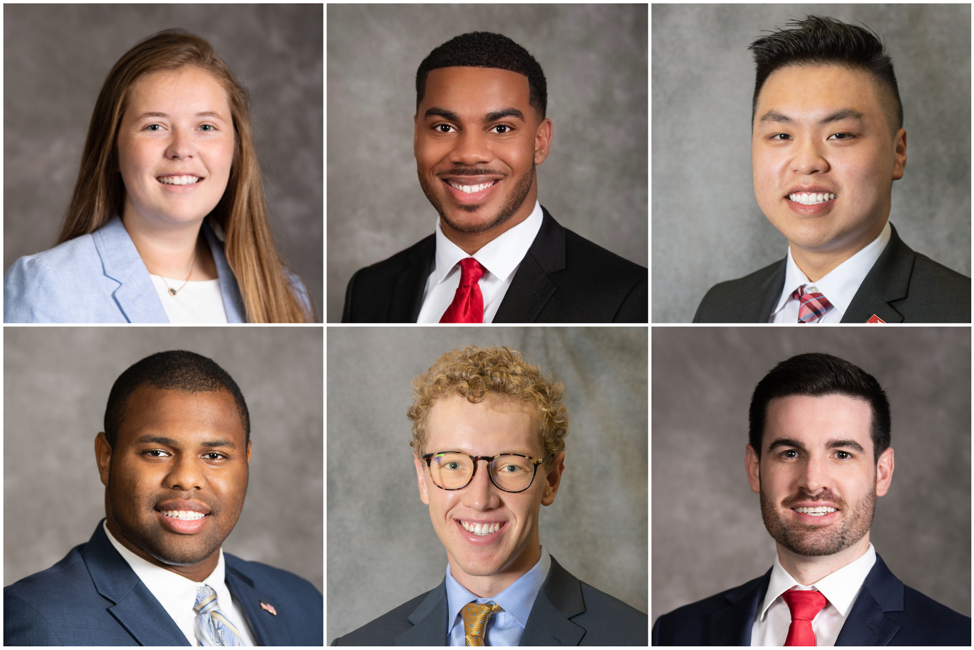 Semifinalists were each paired with a corporation such as Walmart, Johnson & Johnson, or Salesforce. The teams were tasked with presenting a solution as to how the corporation can best use its various resources to address issues regarding racial injustice.
Due to the timing of the competition, a significant amount of work was needed over the course of winter break in order to participate. For Case Team member Oliver Robinson, this was no obstacle in his ability to form a team. He said, "When I read the prompt, I knew that this was something we had to do. This case aims to do admirable work helping Black people and other underrepresented minorities. To gather a team, I leaned on that message."
"I gathered purpose-driven individuals who have a strong desire to end the factors causing systemic racism."
Quoc Hoang, Case Team adviser and Director of Experiential Learning at the Culverhouse College of Business noted how the desire to advance racial justice motivated the team:
"When this case was originally brought to my attention, I was hesitant and thought 'It's over the holidays, it's a new case, and we have no idea how it works,' but before I knew it, six members of the team were saying 'Let's do this.' That's what an infinite mindset is all about. Given this was a racial justice case, we knew that all of our effort wouldn't go for naught, win or lose."
The Manderson Case Team was paired with corporate sponsor Salesforce, presenting a comprehensive plan that was overwhelmingly well-received by the judges. First-year Case Team member Peter Do said of his experience, "As a minority, I was motivated by the chance to make a change for the masses, being paired with such a large and powerful company. It was amazing having the chance to be part of something bigger than myself."
"I hope our small contribution can help change many other big companies' outlooks on racial equity."
Robinson, too, feels that the contributions of this team have made a positive impact in the effort toward furthering racial justice: "When a team is driven by a strong purpose or belief, overcoming the impossible becomes attainable."Manderson is located within the Culverhouse College of Business. For more information about Manderson Case Team, contact Quoc Hoang at qhoang@culverhouse.ua.edu.