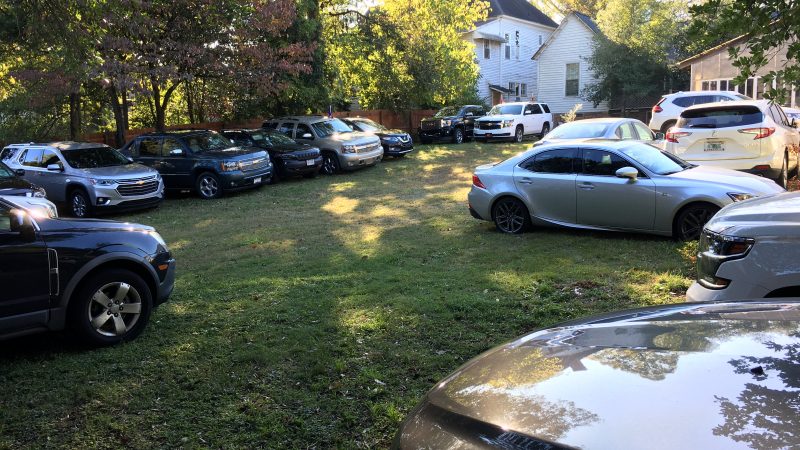 Coming in Clutch
By Breanna Pianfetti
Almost every weekend in the fall, the City of Tuscaloosa and The University of Alabama prepare for an influx of visitors as fans of the Crimson Tide travel across the nation for Saturday college football in the Heart of Dixie. With Bryant-Denny stadium seating over 101,000 people, hundreds of thousands of fans constantly ask themselves one question: "Where do I park?" A common problem that just about all fans must face, parking is rated as one of the worst problems out of the entire gameday experience. However, Hunter Strickler, a Culverhouse College of Business alum, is currently in the midst of transforming the parking business with his company, CLUTCH!
Strickler is the current CEO of the Birmingham tech startup, CLUTCH!, an airbnb of sorts for parking spaces. The mobile parking app is powered by peer-to-peer transactions where a user browses through hundreds of available parking spots that are walking distance from their event.
"CLUTCH! is a gameday parking software connecting fans with available parking spaces for sporting events," Strickler explained. "Our app allows fans to search parking by price and proximity to the stadium as well as amenities like tailgating, access to food, drinks, restrooms, and more. We're modernizing gameday parking and increasing accountability in a previously unregulated and antiquated system of peer-to-peer transactions."
"Earlier this year, we launched an enterprise version where we work with universities and professional teams to deliver an all-in-one gameday parking management system," Strickler continued.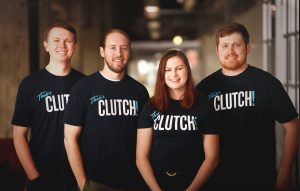 "This venture helps them not only track and manage digital parking passes and single game reservations, but also process all types of parking transactions through the app, including logging cash sales and processing credit cards, all using the app and a standard card reader."
Strickler graduated from Culverhouse in 2006 with a marketing degree and only an inkling of an idea of who he wanted to be. Following graduation, Strickler began his career doing marketing and sales for a small employment screening, drug screening and background checking company, Employers Drug Program Management (EDPM) in Birmingham, Alabama.
While there, Strickler assisted in the creation of Visify, an eLearning software program that educates on substance abuse in the workplace and helps employers effectively manage their substance abuse test screenings under the umbrella of EDPM. He served as its president until 2017, where he then worked in strategic development for Knight Eady, a sports marketing and event operations group.
"One day during October of 2017, a friend approached me with an AL.com article that talked about a new tech startup that works to improve parking during game days," Hunter said. "My current business partners and I had experienced the pain points of gameday parking at stadiums all over the Southeast and around the country. We knew there had to be a better way of helping fans, sellers, teams and venues manage their gameday parking and knew that technology could play a valuable role in modernizing the entire process."
"Once we started to investigate further, we realized gameday parking was one of the most common problems faced by people attending live events across the country."
Michael Eady, one of Strickler's business partners, introduced Strickler to CLUTCH! through that article. In January 2018, Strickler and Eady, a fellow UA grad, decided to lead the joint venture between the software engineers of the old founders with the marketing and business development of the new. Together, over the next few months, they went out and raised capital, hunting for investors. Bill Battle is one of their biggest investors still. CLUTCH! has five full-time staff, several volunteers and campus ambassadors.
CLUTCH! finally launched in the fall of 2018 at The University of Alabama in Tuscaloosa.
"I am a proud graduate of the University of Alabama and have always seen Tuscaloosa as a  second home," Hunter said. "All of us here at CLUTCH! recognize that what happens in the Tuscaloosa market has ripple effects in markets across the country."
CLUTCH! is now active on several campuses, including Alabama, Auburn, the University of Georgia, University og Tennessee, Ole Miss and University of South Carolina.
"[Last year] we shattered our record for transactions and sales for a single college football game- Bama vs LSU. Given the nature of that game and the logistical challenges around it, we were very pleased with how smoothly things went," Strickler noted on the 2019 season.
"If I were to offer three pieces of advice to Culverhouse students it would be this: surround yourself with talented, knowledgeable people, find a mentor you can see yourself growing into, and know that the early stages of your life are important for learning and seeking opportunities," Strickler said. "You learn before you earn."
The CLUTCH! app is available for download on iTunes or Google Play and can be found on Facebook, Twitter and Instagram.