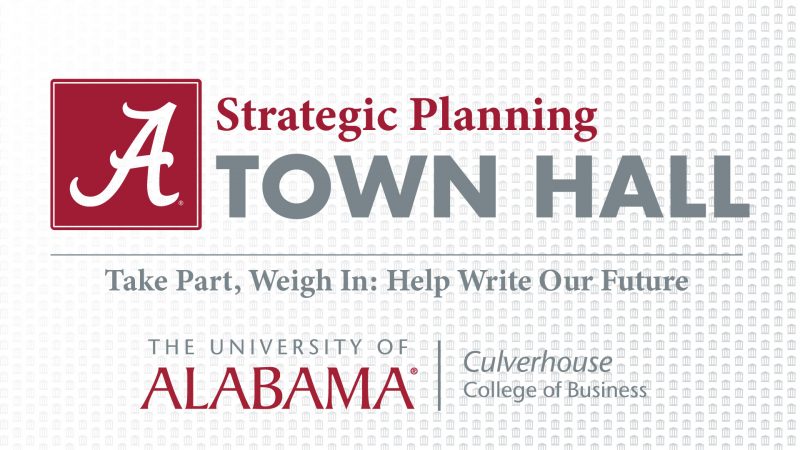 Updates from the Culverhouse College of Business | October 2020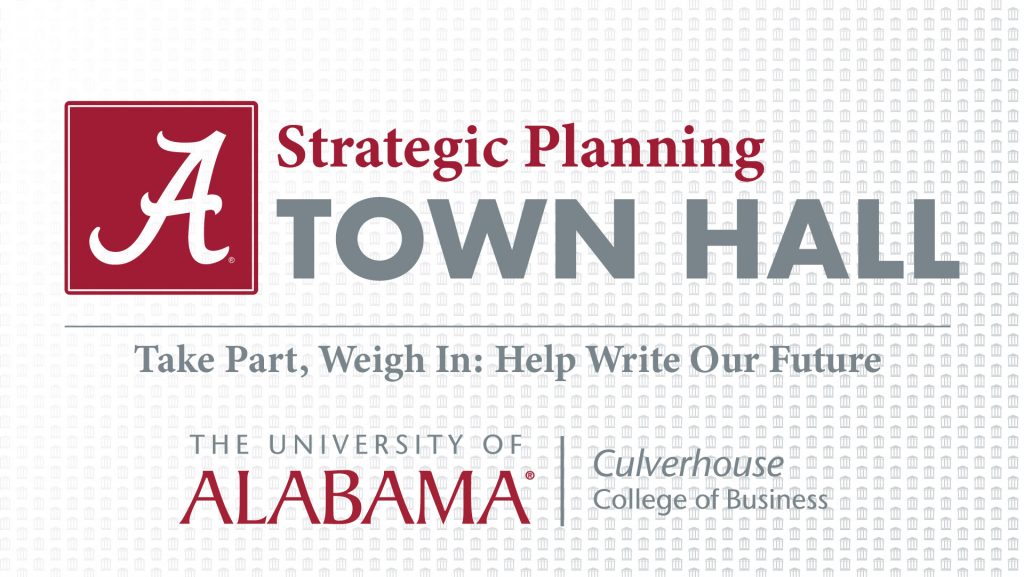 Every five years, the Culverhouse College of Business reviews and updates its strategic plan, which is oriented to support and guide the College as it carries out its mission. Our strategic plan, last updated in 2017, is undergoing review by a committee of stakeholders that includes faculty and staff, current students, and alumni.
The College is conducting several virtual town hall gatherings in the coming months to give all of our stakeholders –– which includes you ––  the opportunity to hear more about the strategic planning process and to provide inputs and feedback for the committee to process as it finalizes its recommendations.
Get involved and help write the future of Culverhouse.
Sign Up for a Strategic Planning Town Hall

River PItch Returns, Virtually
River Pitch, the annual business pitch competition hosted by Culverhouse's Alabama Entrepreneurship Institute, or AEI, returns virtually on November 17 as the headline event of the upcoming Global Entrepreneurship Week.
Open to all budding entrepreneurs on both the UA campus and in the Tuscaloosa-area community, River Pitch is a unique opportunity for participants to win a $1,000 prize to help launch their business concept.
In addition to the River Pitch main event, several other activities are part of AEI's take on Global Entrepreneurship Week. Those include prep events and a showcase of the Tuscaloosa entrepreneurial ecosystem.
Registration is required for these events. Note that a deadline for River Pitch participants is coming up on November 9. Get all the details on the AEI website.

TOMORROW: How Great Companies Deliver Both Purpose and Profit
Alex Edmans, Professor of Finance at London Business School, is joining the Culverhouse College of Business to speak about business responsibility in a time of crisis tomorrow, October 30th at 2 p.m.
Register now for this uniquely relevant talk, which will be conducted via a Zoom webinar. 
Interested in learning more? Read the abstract and Professor Edmans' bio here.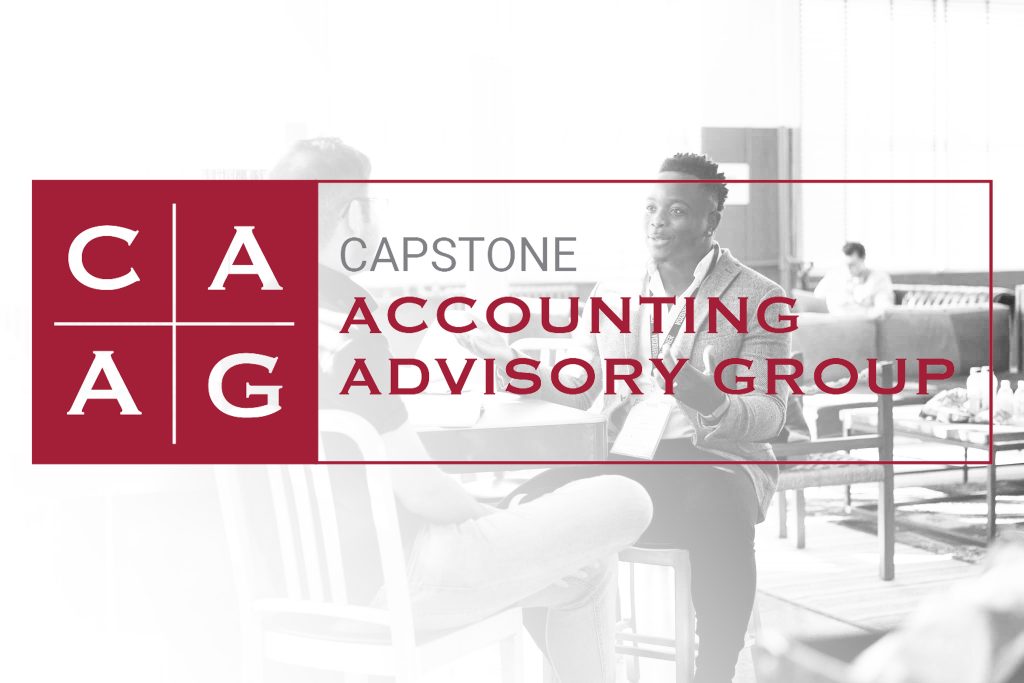 New Student Group Assisting West Alabama Businesses
Across the country, the coronavirus pandemic has landed blow after blow on the economy. For small businesses especially, the pandemic has proved to be outright devastating.
The Capstone Accounting Advisory Group, or CAAG, ​is a new student organization composed of undergraduate and graduate-level accounting students, all of whom have a passion for making a difference in their communities.
CAAG offers gratis bookkeeping services to small businesses and is currently working with seven of them. Ernst & Young and Western Communities Redevelopment Alliance (WRCA) are supporting CAAG's students by offering technical assistance and identifying prospective clients.
More info about CAAG and its services are available on its website.
---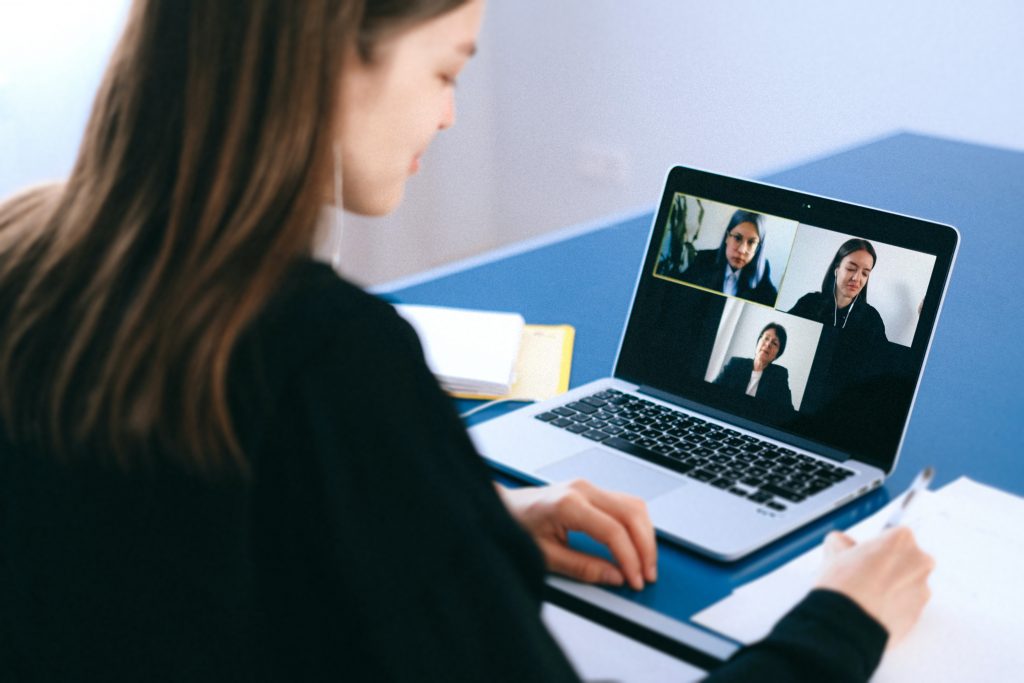 Grace Hopper Celebration Inspires
For the past few years, Culverhouse and Manderson has sent groups of students to the Grace Hopper Celebration, which helps empower women working in the tech sector. This year's cohort attended a virtual event, but were able to build connections and learn. Read their story.
---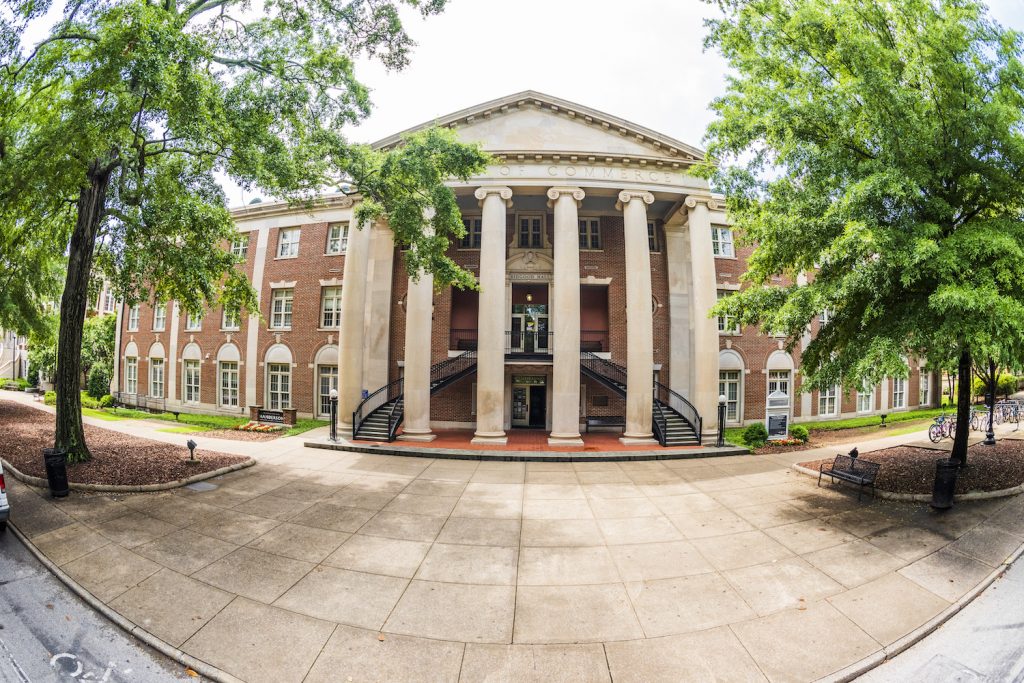 Culverhouse Among Best Business Programs for 2021
Culverhouse has been recognized as among the best in the country by U.S. News and World Report in its "2021 U.S. News Best Colleges" rankings at 44th overall, 28th among public institutions, and 5th in the SEC. More info here.
---
Watch a special mid-semester update from Culverhouse Dean Kay M. Palan in which she offers a message of encouragement and diligence, as well as suggests ways for students and recent grads to get involved.
---
Hewson Hall Updates
Work on Hewson Hall continues apace. Concrete for the first and second floors has largely been poured and the third floor is coming into view.
---