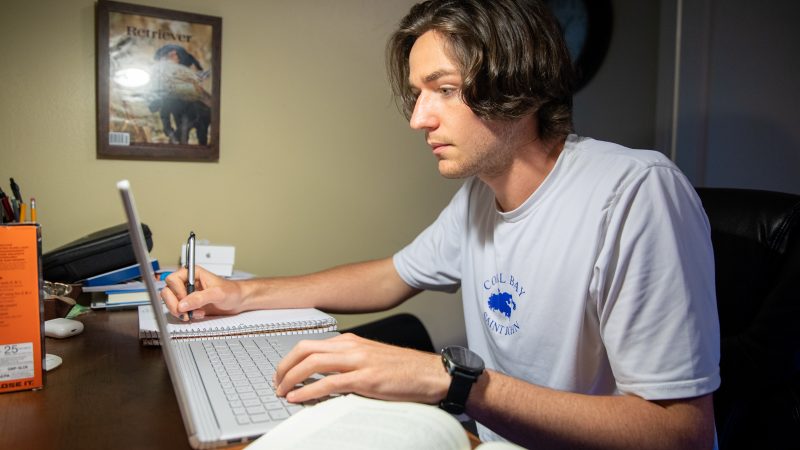 Update from Culverhouse Student Services for Fall 2020
Student Services in Culverhouse College of Business is here to help you remotely this fall 2020.  Your academic advisors will be available to answer your questions and help you prepare for the Spring 2021 semester using some new tools.
Here is what you can expect:
The primary tool for Academic Advising will be the E-Advising form. Students will be emailed the link to this form throughout the fall term 2020.  It will come to you via your crimson.ua.edu mail box based on your class standing and hours earned, starting with seniors.  Please be patient!! You will receive this form as the fall term progresses.
Should you have a "quick question", a virtual "On-Call" format is in place here.
Culverhouse "Student Support Resources" site is available to show you where to find support this fall here.
If you must visit with an Academic Advisor face-to-face, a ZOOM appointment may be scheduled by calling (205) 348-4537.
If you are trying to reach your academic advisor via email, visit our directory here to find their contact info.
As a Culverhouse student, you MUST meet with an academic advisor before you will be able to register for classes.
GBA 146 and 245 students will be advised as a part of your course – see syllabus for more information
Look for the E-Advising link to be sent to your CRIMSON email address
Call 205-348-4537 to schedule an appointment via Zoom
OM & MIS MAJORS – visit with Heather Davis (hdavis@cba.ua.edu)
Declared AC MAJORS – visit with Candace Peters (cpeters@cba.ua.edu)
Distance Learning Students – e-mail online@cba.ua.edu to request an advising consultation
Prepare for your advising appointment by reviewing DegreeWorks on myBama and visiting the Academic Catalog.
Additional Key Dates
Available NOW!! December 2020 degree application is available on your mybama.ua.edu account DUE: Friday, October 2, 2020
Wednesday, October 7, 2020 – Mid-Term GRADES for FALL 2020 will be posted
Monday, October 26, 2020 –   Registration Period begins for spring term 2021
Wednesday, October 28, 2020 –  Last day to drop a class with a grade of"W" for fall 2020
March 1, 2021 – Scholarship deadline for on-campus currently enrolled students