The University of Alabama National Alumni Association each year recognizes a select group of faculty members who have displayed an exceptional approach toward the art of instruction through its Outstanding Commitment to Teaching Awards.
For 2020, two Culverhouse faculty were among the four honorees: John Heins, Director of the C.T. and Kelley Fitzpatrick Center for Value Investing and member of the College's Department of Economics, Finance, and Legal Studies and Dr. Lou Marino, who is the Management Department Chair, Professor of Strategic Management, and James D. Nabors Instructional Excellence Faculty Fellow.
Certainly, both Heins and Dr. Marino are able to develop close connections with students just through the act of teaching.
The difference comes down in how they engage with those students beyond the classroom.
Heins oversees the College's value investing program and coaches finance-minded students on the finer arts of analyzing industries, business models and financial statements to arrive at what companies are actually worth. Thanks to his network, many of his students are able to make robust career-building connections throughout the worlds of finance and investment management. Dr. Marino discovers ways to leverage student talent to make a difference in the community, letting them take the wheel, so to speak, to help local businesses overcome hurdles in growing and sustaining their enterprises.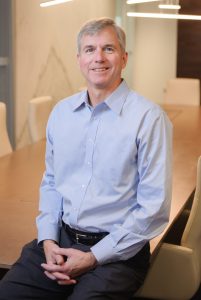 And as is evident from their responses to a series of questions recently posed to them, not only are they humble regarding this recent recognition, they are grateful.
In general terms, what is your philosophy toward teaching?
Heins: I came to teaching later in life and much of the initial attraction was the opportunity to spend more time around young people and maybe help them learn a few things that might serve them well as they make their way. I thought that would be very satisfying, but I didn't really know because I hadn't done it. Now that I have, when it all works, the experience has been as enjoyable and rewarding as I'd hoped.
Marino: I view learning as a process of discovery and teaching as guided discovery.  The fun part of learning and teaching comes when students are encouraged and supported to move past their comfort zones, to grow, and to master competencies and skills they never thought possible. This only occurs when an atmosphere of mutual trust has been created between in the classroom.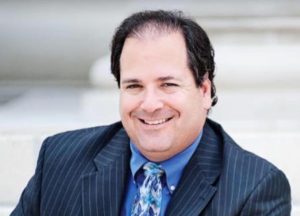 How do you approach the process of engaging with students?
Marino:  In my opinion, we have been entrusted with the students' educational experience and we owe it to each of them to engage them in a manner that is most productive for them. To me, this means that the level of engagement is coevolving.  For some that will mean personalized coaching, for others a mentoring role, while for some it is simply making sure they are proficient in the skills and capabilities necessary to be successful in their chosen careers.
Heins: One thing I learned early on was that the best class time was light on my lecturing and heavy on my leading engaged and informed class discussions about real people and real companies doing real things in real time. Not everything I teach can be taught through case studies and examples students are inherently interested in, but the more often that's the case, the better all around.
How do you think students view you as an educator/confidant/professional advisor?
Heins: A professor friend recommended I include in every syllabus for every class I teach a "note on mutual expectations." I commit that I will be actively engaged, prepared, responsive, knowledgeable of the subject matter, and that I will work hard to help them learn. In return, I expect students to be actively engaged, prepared, responsive and hard-working in an effort to learn. If we both live up to those mutual expectations and the result is that a student enjoys and gets a lot out of my class and is maybe a bit better prepared for what comes next for them, that's about all I can ask.
Marino: That is a tough question.  I hope they view me as someone willing to invest in them and who is here to help them grow as students and as professionals.  Sometimes that growth is best facilitated by taking a coaching role, sometimes as an advisor, and sometimes as someone who will motivate them to move forward.  I appreciate the opportunity to help a student learn a new analytical technique, as much as I do the chance to aid a graduating student in negotiating their first job offer or helping an alumnus start a new business, or grow their firm.
How did you feel when you found out you received the Outstanding Commitment to Teaching Award?
Marino: In a word, humbled. There are so many awesome teachers here at The University of Alabama and in Culverhouse, that I am humbled to have been selected to be recognized for my commitment to teaching. I am also grateful for the opportunity to work with such awesome students and colleagues and to support teaching at UA.
Heins: I may need less of this than some, but everyone appreciates it when what they're trying to do well is somehow recognized for having been done well. I know I still have a long way to go as a teacher, but I'm happy to get some positive feedback at least that I might actually be on the right track.
 ***
Heins and Dr. Marino will be recognized by the UA National Alumni Association at a formal event scheduled for the fall of 2020.