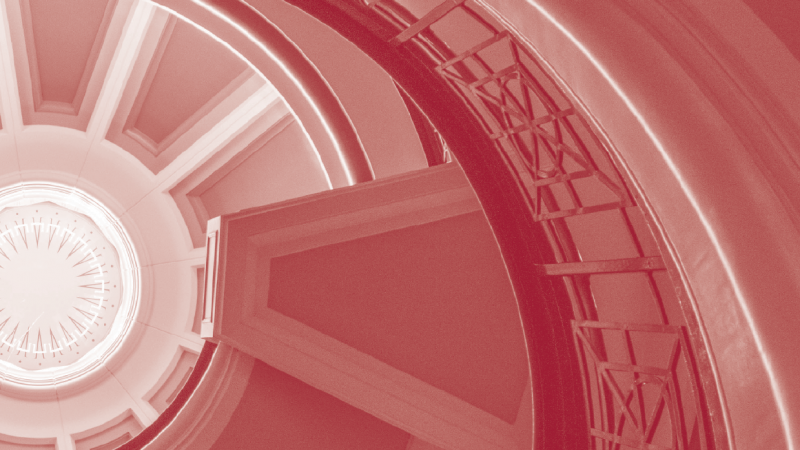 Culverhouse IMPACT | Spring 2020
CULVERHOUSE RESEARCH
IMPACT REPORT

Spring 2020
---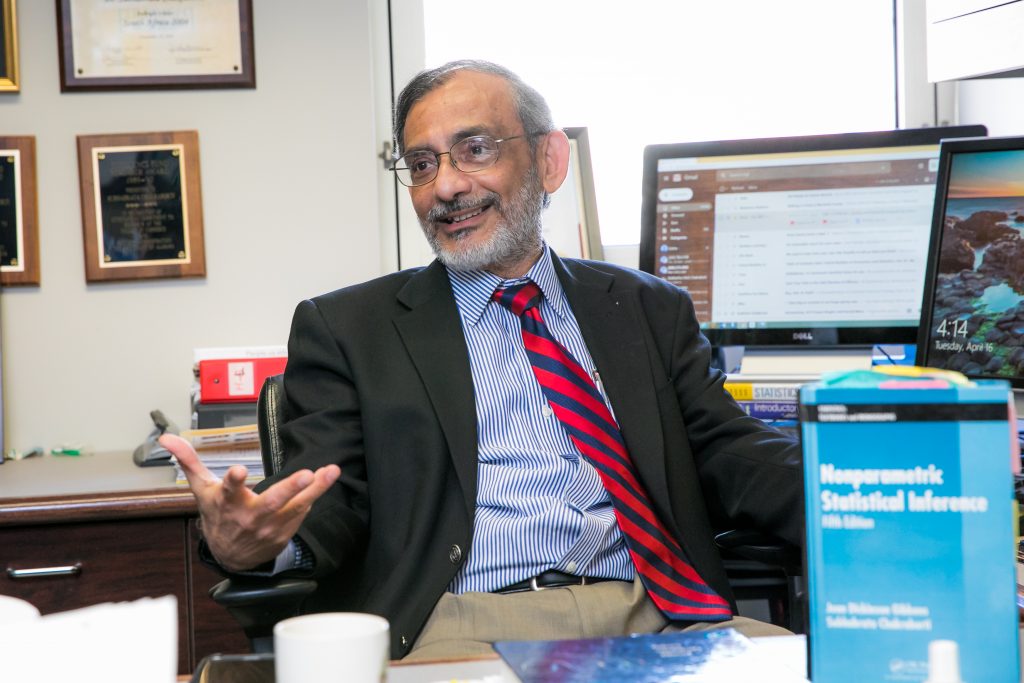 Chakraborti Wins Fulbright, Second of Career
Acclaimed statistician Dr. Subha Chakraborti, the Robert C. & Rosa P. Morrow Faculty Excellence Fellow and professor in Culverhouse's Department of Information Systems, Statistics, and Management Science has been awarded a Fulbright scholarship, the second one of his career.
The Fulbright U.S. Scholar Program offers teaching, research or combination teaching/research awards in over 125 countries. Dr. Chakraborti was selected by the J. William Fulbright Foreign Scholarship Board to study and collaborate on statistics teaching and research projects in Brazil. The project was expected to start in the summer of 2020, but with the current coronavirus pandemic drastically affecting travel and in-person gatherings, those plans are now up in the air.
Read More
---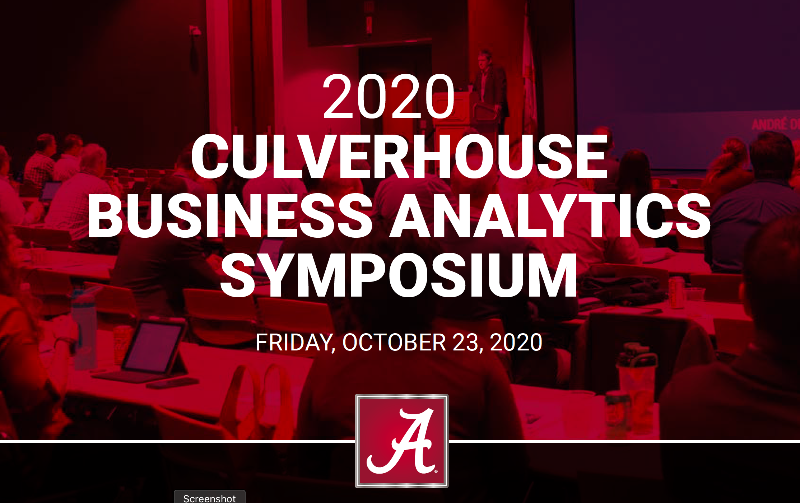 Business Analytics Symposium Returns Oct. 23
Culverhouse's annual celebration of thought leadership in data deployment returns October 23 at the Bryant Conference Center on The University of Alabama campus. Open to all, this year's Culverhouse Business Analytics Symposium features the following confirmed speakers:
Ilyas Iyoob, PhD – IBM, Chief Data Scientist and Artificial Intelligence Executive
Matt Hall – USAA, Senior Analyst
Tatevik Zohrabyan, Ph.D. – Collegium Pharmaceutical, Inc., Senior Manager & Data Scientist
Janine Johnson – Visa, Vice President of Visa Predictive Models (formerly Senior Director of Analytics)
Joseph Byrum, Ph.D. – Principal Financial Group, Chief Data Scientist
Sumit Srivastava – LexisNexis Risk Solutions, Head of Corporate Marketing Analytics
Visit the Symposium website to sign up for email updates when registration opens.
More Info and Sign-up for Updates
---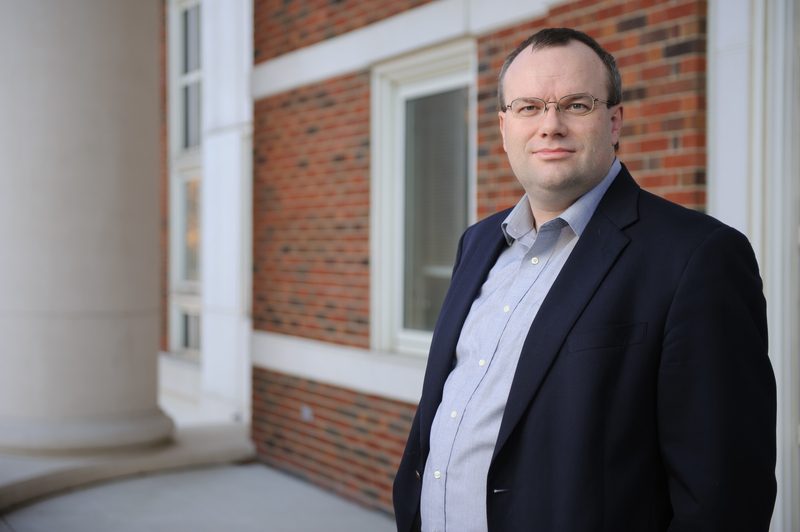 On Grit
Dr. Peter Harms, an associate professor in Culverhouse's Department of Management, was part of an authorship team that recently won the Society for Industrial and Organizational Psychology's Hogan Award for Personality and Work Performance as well as an honorable mention for SIOP's William A. Owens Scholarly Achievement Award.
The authorship team included Marcus Crede and Michael Tynan, both of Iowa State University.
Read the article: Credé, M., Tynan, M., & Harms, P. D. (2017). Much ado about grit: A meta-analytic synthesis of the grit literature. Journal of Personality and Social Psychology, 113, 492–511. Abstract here.
Furthermore, Dr. Harms was interviewed by SIOP wherein he discussed the concept of "grit" and the inspiration for the winning article.
Read the Complete Interview
---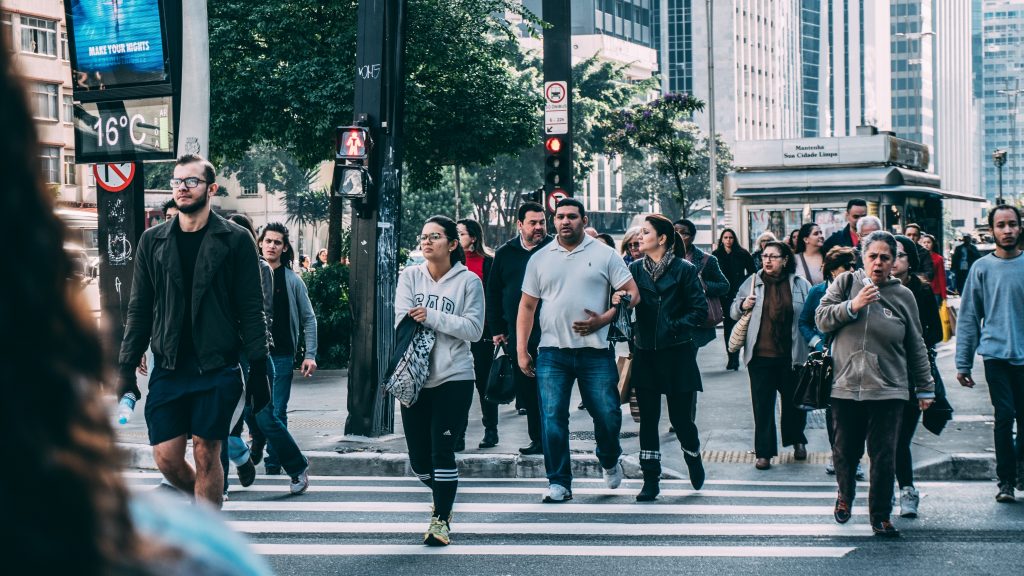 On Coronavirus
Culverhouse's Associate Dean for Research, Dr. James Cochran, has contributed several articles to Significance magazine taking a statistician's approach toward looking at the coronavirus pandemic. One is on exponential growth, the other on the need for additional testing.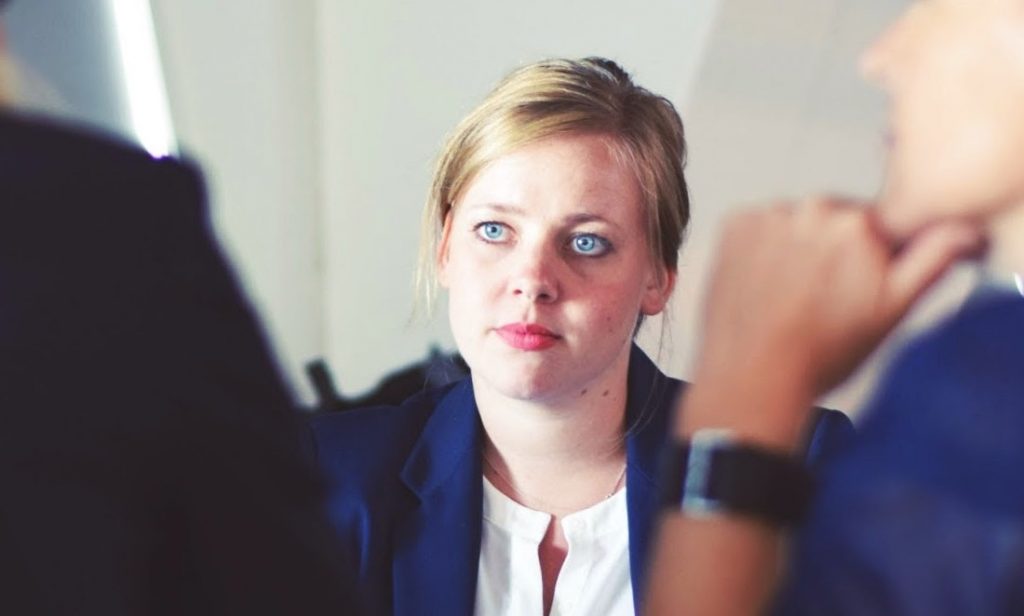 ---
Culverhouse Impact Report
The 2019-2020 Culverhouse Impact Report was published in December to highlight recent faculty hires and stories about impactful research conducted by the College. Downloadable and interactive versions of the report are available.
A Hub for Research
To browse additional stories about research at the Culverhouse College of Business, go to our special website here. This website also features media citations, info on faculty support programs, research policies, and recent publications.
---
Recent Noteworthy Published Research
GreatDeal and NewChicken Merger: Designing an Omni-channel Supply Chain, INFORMS Transactions on Education, Burcu Keskin and Emily Barbee
Internal Selling and Sales Performance: The Moderating Role of Networking Ability, Journal of Business Research, Youngmei Liu, Bart Weitz, Kevin Bradford, Willy Bolander, and Bryan Hochstein
Understanding Customer Response to Firm-Controlled Touch Points, Marketing Science Institute Report, Stacey Robinson, Nancy Sirianni, Katherine Lemon
Disrespect at Work, Distress at Home: A Longitudinal Investigation of Incivility Spillover and Crossover among Older Workers, Work, Aging and Retirement, Lisa Marchiondo, Gwenith Fisher, Lilia Cortina, Russell Matthews
How Does Forced CEO Turnover Experience Affect Directors? Journal of Financial and Quantitative Analysis, Jesse Ellis, Lixiong Guo, and Shawn Mobbs
Qualitative Research in Entrepreneurship Studies: A State-of-Science, Journal of Entrepreneurship, Golshan Javadian, Vishal Gupta, Alka Gupta, and Crystal Ellis
Protecting a Whale in a Sea of Phish, Journal of Information Technology, Daniel Pienta, Allen Johnston, Jason Thatcher
The Indirect Method: A Valuable Fraud Detection Tool, Journal of Forensic and Investigative Accounting, Gary Taylor and Michael Dugan
Work After Retirement: Worklife Transitions of Career Public Employees, Journal of Pension Economics & Finance, Robert Clark, Robert Hammond, and Siyan Liu
A Note on the Formal Implementation of the K-means Algorithm with Hard Positive and Negative Constraints, Journal of Classification, Igor Melnykov and Volodymyr Melnykov
Why Do Private Firms Hold Less Cash than Public Firms? International Evidence on Cash Holdings and Borrowing Costs, Journal of Banking and Finance, Sandra Mortal, Vikram Nanda, and Natalia Reisel
Laisse-Faire Economic Policy in a World Where Gender Income Gaps Exist: Helping or Hurting?, Journal of Economics, Race, and Policy, Joshua Hall, Amanda Ross, and Jamie Pavlik
Effect of Patient-Physician Relationship on Withholding Information Behavior Analysis of Health Information National Trends Survey (2011-2018) Data, Journal of Medical Internet Research, Xin Yang, Jason Parton, Dwight Lewis, Ning Yang, and Matthew Hudnall
Asymmetric Investor Materiality and the Effects of Disclosure, Auditing: A Journal of Practice and Theory, Marcus Doxey, Richard Hatfield, Jordan Rippy, and Kyle Peel
Look but Don't Touch! The Impact of Active Interpersonal Haptic Blocking on Compensatory Touch and Purchase Behavior, Journal of Retailing, Christine Ringler, Nancy Sirianni, Anders Gustafsson, and Joann Peck
Identifying, Defining, and Measuring Justification Mechanisms: The Implicit Biases Underlying Personality, Journal of Management, Jeremy Schoen, Justin DeSimone, and Rustin Meyer
Improving Computational Performance in Likelihood-Based Network Clustering, Stat, Alan Ballard and Marcus Perry
Is There Still Son Preference in the United States? Journal of Population Economics, Francine Blau, Lawrence Kahn, Peter Brummond, Jason Cook, and Miriam Larson-Koester
The above list is a selection of recently published research, linked to the publication when available.