O4U to Bring Together the Culverhouse LGBTQ+ Community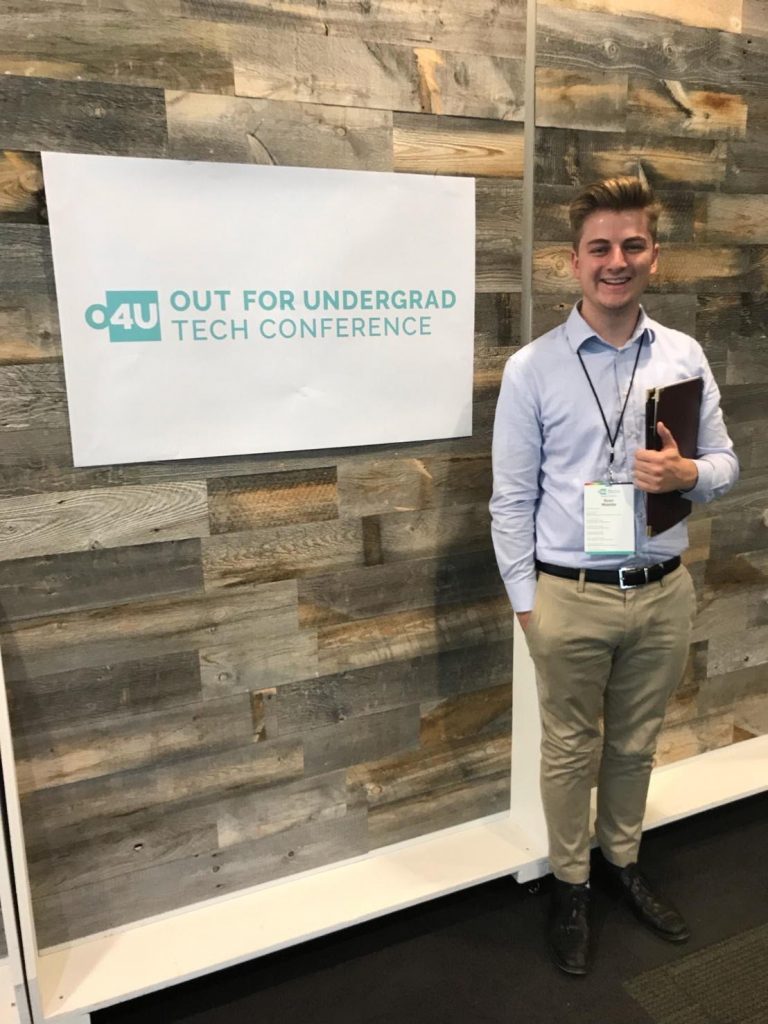 By Ryan Waelde
This past September I attended the Out for Undergrad (O4U) Tech Conference at PayPal HQ in San Jose, California. Out for Undergrad (O4U) is an incredible organization for LGBTQ+ students. They host four conferences –– in four distinct tracks in Marketing, Business, Engineering and Tech –– throughout the year that students can choose from. O4U provides LGBTQ+ students an area to talk about their identity and address topics such as coming out in the workplace, while also offering an opportunity for professional development.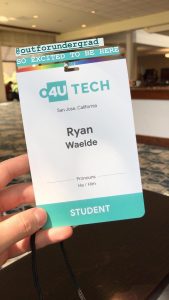 My experience at O4U Tech was amazing and is truly an incredible experience for LGBTQ+ students. Being surrounded by an amazing support network and connecting with companies who truly value the LGBTQ+ community was invaluable. The weekend was filled with interview preparation, panel discussions, and mentorship groups. Since the conference I attended was tech focused, our workshops revolved around design thinking, product management, interview preparation, and rapid prototyping. The panel discussions were also very beneficial, which included hearing from industry executives at Google to healthcare startup Chief Executive Officers. Being able to see successful LGBTQ+ role models in tech and business was inspiring and was one of the highlights of the conference. The last event of the weekend was the career fair, which was filled with incredible companies such as McKinsey, Boston Consulting Group, Google and Twitter. All of the recruiters were there specifically looking for LBGTQ+ talent and it was an opportunity that could not be missed. I connected with a variety of employers and learned more about their diversity initiatives, finding where I fit as a business professional.
The network of LGBTQ+ students and professionals I was able to build was unparalleled. Very few times are you in an environment where you are able to share your authentic self with other students and employers. Meeting other students who are in similar situations and talking to company representatives about our backgrounds was so comforting and was just another reason this was such an amazing experience. I left the conference with a network of students spanning the whole United States and with several connections to various employees at top-tier companies.
Overall, O4U was an experience that truly impacted my experience as an LGBTQ+ student. I would highly recommend the experience to anyone that is interested.  Another exciting opportunity that I was able to bring back from this experience was being selected as the O4U Business Conference Ambassador for The University of Alabama. The O4U Business Conference will be held in late March or early April and is open to any LGBTQ+ student at the University. It consists of a short application process including a resume submission and a few short response questions.
If any students have any questions, or would like more information about O4U and the conference, please feel to reach out at rswaelde@crimson.ua.edu. I would be more than happy talk further.