The Women of Culverhouse
Culverhouse College of Business launched the Women of Culverhouse campaign in August 2018 to celebrate the 125th anniversary of women enrollment at The University of Alabama. The weekly series showcased the impact women associated with UA's business school have made on campus and beyond.
Women of Culverhouse was developed by the Culverhouse Diversity and Inclusion Council and drew inspiration from a similar quasquicentennial series from the UA Alumni Association. "The 125th anniversary and Culverhouse's centennial presented an exciting opportunity to highlight a few of our notable women faculty, students and alumni," said Dr. Keely Latopolski, director of diversity and inclusion initiatives at Culverhouse. The women featured in the series were selected based on their accomplishments on campus or in their respective fields.
"We wanted to be intentional and ground this initiative with women of color in mind to recognize and give credence to the incredible trailblazing women, such as Vivian Malone Jones, who made accessibility and opportunity in obtaining a UA education possible for others," said Dr. Latapolski.
A new woman was spotlighted every Wednesday last fall on Culverhouse's social media channels using the hashtag #WomenofCulverhouse.
---
ALUMNI
Libby Anderson Carter Halaby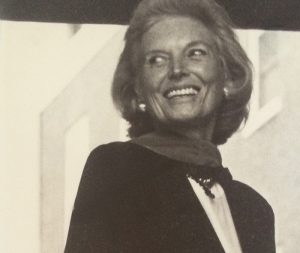 Libby Anderson Cater Halaby ('46) was elected vice president of the UA Student Government Association in 1944, but upon the resignation of the president, became the first female SGA president at The University of Alabama. She served a full term as president which ended in 1945 and demonstrated exemplary leadership during a time when men from campus were being called away to World War II. Halaby graduated from the University with a bachelor's degree in commerce and business administration in 1946. Throughout her notable career, she has thrown open doors for women in America as she served as special assistant to former first lady Claudia "Lady Bird" Johnson, assistant to the president of the National Endowment for the Arts, and assistant executive director for President Jimmy Carter's Commission on Women, among other positions. The Anderson Society was created at UA in honor of Halaby in 1974. The organization continues as one of the most respected and lauded honor societies on campus. In 2010, Halaby was presented with a key to the City of Tuscaloosa.
Marillyn A. Hewson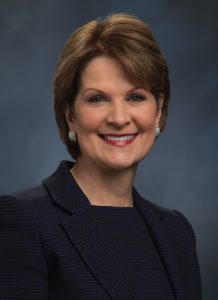 Marillyn Hewson ('77) is chairman, president and chief executive officer of Lockheed Martin Corp., where she has worked for more than 35 years. She was named Chief Executive magazine's 2018 CEO of the Year and recognized as the 2018 Most Powerful Women in Business by Fortune magazine. In addition to leading Lockheed Martin, Hewson serves on the board of directors of DowDuPont and the Congressional Medal of Honor Foundation, the board of governors of the USO, and is a member of the executive committee of the Aerospace Industries Association. She is also a member of UA's Culverhouse College of Business Board of Visitors as well as a member of the President's Cabinet at UA. Hewson earned both a bachelor's degree in business administration and a master's degree in economics from UA. In July 2018, she and her husband James made the largest one-time financial contribution to The University of Alabama. The $15 million dollar gift will support the construction of Hewson Hall – a new, state-of-the-art facility for Culverhouse students and faculty
Vivian Malone Jones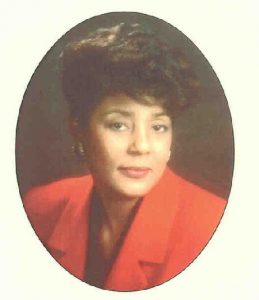 Vivian Malone Jones ('65) was one of the first African American students to sustain enrollment at UA and the University's first African American graduate. In 1963, she and James Hood arrived on campus with the intention to enroll. Waiting for them and blocking the entrance to Foster Auditorium was Gov. George Wallace. President John F. Kennedy eventually forced Wallace to permit their entry to the University. Malone was accepted as a junior and graduated in 1965 with a bachelor's degree in business management. She later worked at the U.S. Department of Justice, the U.S. Veterans Administration and the U.S. Environmental Protection Agency, and she became executive director of the Voter Education Project. Malone was honored with a portrait in 1994, which hangs in the lobby of Bidgood Hall. The ceremony coincided with the Centennial Year of Women at UA and Culverhouse's 75th anniversary. In 2000, The University of Alabama bestowed on her an honorary Doctor of Humane Letters. Malone passed away in 2005 but she continues to be remembered as a pioneer of desegregation. In 2010, The Hood-Malone Plaza and The Autherine Lucy Clock Tower were dedicated in front of Foster Auditorium to honor the sacrifice, commitment, and courage of the three students that integrated the University.
Catherine Ellis Miles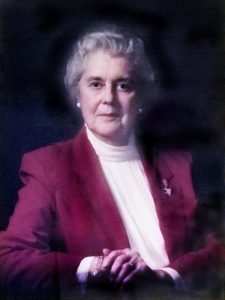 Catherine Ellis Miles ('53) was the first woman to receive a doctorate degree from The University of Alabama and the first person to receive a doctorate from Culverhouse College of Business. She enrolled at UA in 1936 but was forced to delay her educational pursuits after her husband passed away in the military; they had two children. Miles returned in 1946 and graduated with both a bachelor's and master's degree in accounting. However, when gender bias kept her out of the CPA discipline, Miles decided to go into higher education and earned a Ph.D. degree in accounting from UA. In 1955, she took over as Chair of the Accounting Department at Georgia State University as the department became its own academic entity. She served in the position for more than 25 years and helped establish the GSU chapter of Beta Alpha Psi, an honor society for students in finance-related disciplines. During her tenure, she also attended Emory University School of Law and received her J.D. degree in 1963. Miles was the first woman to serve on the executive committee of the American Accounting Association. In 1994, during the Centennial Year of Women of the Capstone, Miles was honored with a portrait during a ceremony celebrating Culverhouse's 75th anniversary. Miles passed away in 2010. Her portrait hangs in the lobby of Bidgood Hall side by side a portrait of Vivian Malone Jones, the first African American student to receive a degree from UA.
Lynn Yeldell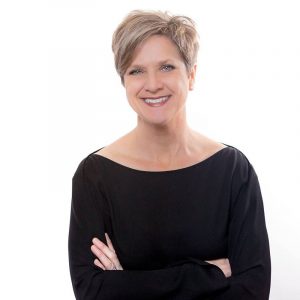 Lynn Yeldell ('90), continuing Libby Anderson Cater Halaby's legacy, was the first woman to be elected president of UA's SGA in 1989. She graduated at the end of her term with a bachelor's degree in corporate finance and investment management. An active member of the Austin, Texas community, Yeldell founded L Style G Style with the mission of telling stories of the LGBT community to break down barriers, open hearts and change attitudes. She oversees all marketing, social media, publishing and content of this niche media company, which has been in continuous operation since 2007. Leveraging the successes garnered running her own company as well as investing and advising numerous startups, Yeldell is a recognized consultant with expertise in strategic and market planning.
FACULTY & ADMINISTRATION
Dr. Burcu Keskin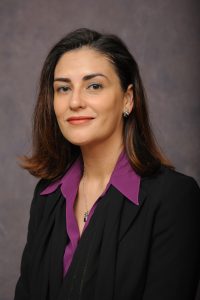 Dr. Burcu Keskin is a professor of operations management at UA's Culverhouse College of Business and a member of Culverhouse's Institute of Business Analytics. She is a prolific researcher, mentor to graduate students and an ad-hoc reviewer for over ten journals. She is also the co-advisor of the MBA concentration in Supply Chain and Operations Management and advises the UA chapter of the National Association of Women MBAs. In 2010, Dr. Keskin received the Outstanding Content Expert award from UA's College of Continuing Studies for her course on online inventory management.
Dean Kay Palan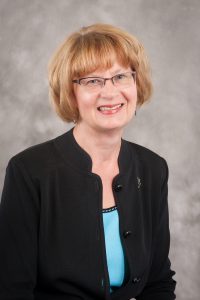 Dean Kay Palan assumed leadership of Culverhouse College of Business at The University of Alabama on July 1, 2016. She is the ninth dean in the College's 99-year history and the first woman to hold this position. Prior to joining UA, Dean Palan served as dean and professor of marketing at Western Michigan University's Haworth College of Business from 2010 through June 2016. She has more than 25 years of experience in academics, including a six-year stint as associate dean for undergraduate programs at Iowa State University. Under her direction, faculty research and grants, student enrollment, graduation rates, and job placement have all increased significantly. In April 2018, the College raised more than $34 thousand in gifts from 240 supporters during the inaugural Bama Blitz day of giving. In September, Culverhouse announced a $30 million fundraising campaign for the construction of a new building to be named Hewson Hall in recognition of the campaign's lead gift of $15 million from alumni Marillyn and James Hewson, which is the largest one-time gift in the history of the University.
Dr. Lena Prewitt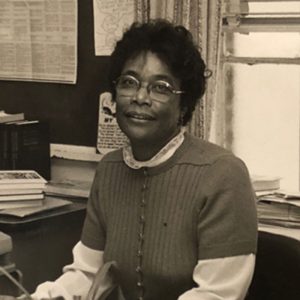 In 1970, Dr. Prewitt became the first African American female professor to be appointed at The University of Alabama. She received a bachelor's degree from Stillman College in 1954 and a master's degree and Ed.D. from Indiana University–Bloomington in 1955 and 1961. Before making her mark at the Capstone, she received a fellowship to work at NASA in Huntsville with famed rocket scientist  Wernher von Braun. As the only black person on the Saturn V project team, she supervised the workers who prepared cards for the input of information into computers in 1964. Dr. Prewitt eventually left NASA to follow her first love, teaching. She held teaching positions at Stillman and Texas Southern University for several years before managing the headquarters of Pfizer Pharmaceuticals, IBM and AT&T in Los Angeles. She also taught one year at what is now the University of North Alabama prior to joining UA. Dr. Prewitt taught human resources and management for more than 24 years. After her retirement in 1994, Dr. Prewitt was named a Professor Emerita of Management at Culverhouse College of Business. She returned to Stillman as Chair of the Department of Business and Economics and Vice President of Financial Affairs. In 2003, she was inducted into the Culverhouse Faculty Hall of Fame. In addition to being a trailblazer at NASA and a distinguished educator, Dr. Prewitt has also been a noted speaker on manufacturing, education, equal rights and international relations. She served on a Congressional commission on affirmative action and higher education and was also a diplomat to four countries while serving on the advisory state commissions to China, India, South Africa and Poland.
Dr. Minnie C. Miles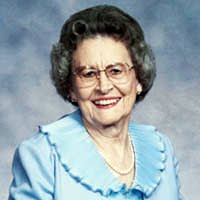 Dr. Minnie C. Miles was the first woman to teach management at The University of Alabama and one of the first women to hold faculty and professorships in the business school. Dr. Miles earned a bachelor's degree from Mary Hardin-Baylor College in 1936. She went on to attend Northwestern University where she graduated with a master's degree in personnel management in 1942 during World War II when women filled a vacuum left by the men who went overseas. She later earned a Ph.D. in industrial psychology from Purdue University, in spite of the dean's admonition that "we don't encourage women to come into our program." Dr. Miles began her lifetime of service to The University of Alabama in 1942 as an instructor, moving up to an associate professor of management before she retired in 1978. During her 36-year tenure, she earned numerous teaching honors including the UA National Alumni Association's Outstanding Commitment to Teaching Award in 1977 and was named Professor Emerita of Organizational Behavior. She was a founding leader of the Alabama Federation of Business and Professional Women's Clubs and traveled to Los Angeles in 1962 to become President of the national organization. In 1963, Dr. Miles stood at President John F. Kennedy's side as he signed the Equal Pay Act. Later that year, she was appointed by U.S. Secretary of Defense Robert S. McNamara to the Defense Committee on Women in Services. During her tenure on the committee, a bill that removed restrictions on promoting women in the military was approved by Congress. Dr. Miles supported the Capstone throughout her life by creating or supporting various scholarships and endowments. In 1976, she established one of the University's earliest annuity trusts, which was used to help meet financial needs in the business school. Vivian Malone Jones, the first African American graduate of UA, has often cited Dr. Miles as a constant source of support and inspiration. Dr. Miles was inducted into the Culverhouse Faculty Hall of Fame in 1990, in the hall's second laureate class. She passed away in 2001. The West Alabama Chamber of Commerce honored Dr. Miles's legacy in 2005 by inducting her into its Civic Hall of Fall.
Dr. Marilyn Whitman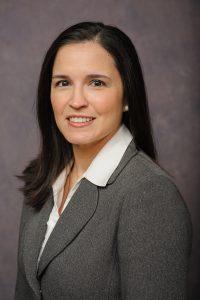 Dr. Marilyn Whitman is a professor in healthcare management at UA's Culverhouse College of Business and coordinates the undergraduate program in Healthcare Analytics. Under her guidance, students explore different facets of the ever-changing, in-demand career path while working directly with RealHealth Analytics TM, a cloud-based healthcare analytics platform, to make evidence-based decisions. Dr. Whitman has also served on several academic and research committees including being a member of the 2016 search committee for a new UA provost that resulted in the hiring of Dr. Kevin Whitaker.
STUDENTS
Sarah Boudoin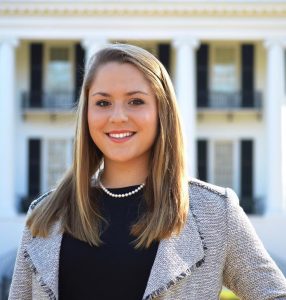 Sarah Boudoin is a junior, triple major, Accelerated Master's student from Hoover, Ala. She has a demonstrated desire to improve Culverhouse College of Business for current and future students. She serves as president of the Business Honors Program and holds dual-positions UA Student Government Association as the Secretary of the Senate and as a Senator representing the business school. In 2018, she was awarded Culverhouse's John S. Bickley Innovation & Creativity Award for her part in developing Sophomore LAUNCH. The weeklong professional development program, which was held Jan. 22-26, exposed underclassmen to a variety of disciplines and career paths in business.
Bryonna Rivera Burrows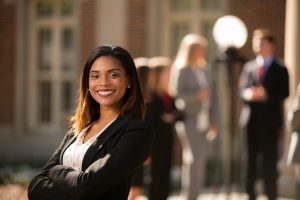 Bryonna Rivera Burrows ('17), a second-year MBA student, is an advocate for advancing student life and a longtime campus leader. She graduated cum laude from The University of Alabama in May 2017 with a dual bachelor's degree in political science and Spanish. During her time in undergrad, Burrows served as vice president of UA's National Pan-Hellenic Council and was a member of the Capstone Men and Women. She also spent summers helping top brands in the spirits industry adjust to the ever-growing global e-commerce market. As a graduate student, Burrows has continued her service leadership. She is currently the vice president of the University's MBA Association and serves as captain of the national award-winning Manderson MBA Case Team.
Nickie Guerrero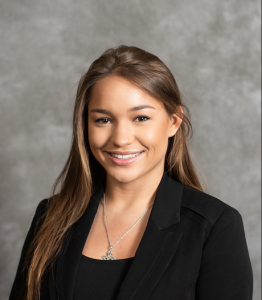 Nickie Guerrero ('18) enrolled in Manderson Graduate School of Business after a distinguished career as a University of Alabama gymnast. Guerrero graduated magna cum laude in May 2018 with a dual bachelor's degree in finance and accounting. During her time in undergrad, Guerrero earned 4-year Scholastic All-American honors and was a 3-time Regular Season All-American. She was voted captain by her teammates in 2017 and 2018. Her senior year, she also received the Lewis Each Courage Award – the most prestigious award presented by the Alabama Gymnastics program. Her public service includes working with Read-Bama-Read, Special Olympics Unified Sports and the Rise Children Center. As an MBA student, she intends to use her education in financial advising to help others achieve their dreams and goals.
Sara Lang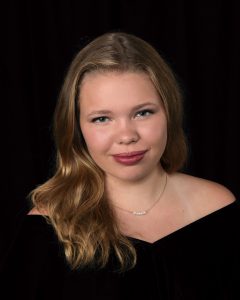 Sara Lang, a freshman business major from Tuscaloosa, Ala., is already active in the local community. She was awarded the Congressional Award Bronze Medal after more than 200 hours of service. The award is the highest honor given to young people by the U.S. Congress and is given annually to recognize voluntary public service, personal development, and exploration. Lang was presented with the award by U.S. Rep. Robert Aderholt (AL-04) in August 2018, culminating nearly 5 years of service. In high school, she was involved with the National Leadership Council where her public service included volunteering at Verner Elementary School's after-school program and completing a two-week service trip in Guatemala, where she taught English to children and helped build a nursing home. On campus, Lang is active in several organizations including the Spanish Club, the Women's Ultimate Frisbee Team and is exploring new volunteer opportunities such as the University's Dance Marathon
Ja'mesia Morris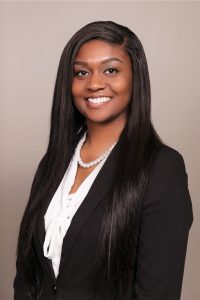 Ja'mesia Morris, a senior accounting major, is active in promoting student engagement and involvement on campus. She holds several leadership positions within the Division of Student Life including serving as Director of Finance for the SOURCE and Director of Rules & Regulations for Homecoming. For three years, she has served as a Resident Advisor with UA Housing and Residential Communities. She is a member of the Mortar Board and Omicron Delta Kappa honor societies and works with the Culverhouse LIFT program to teach financial literacy and job skills to members of the West Alabama community. Upon graduating from UA in May 2019, Ja'mesia will pursue a master's degree in accounting at the University of Southern California via KPMG's Master of Accounting and Data Analytics Program. The highly competitive program provides full tuition funding and a guaranteed internship at KPMG while earning a MAcc degree, as well as a full-time position upon graduating from the one-year program. Ja'mesia will start full-time with KPMG's Atlanta office in 2020.