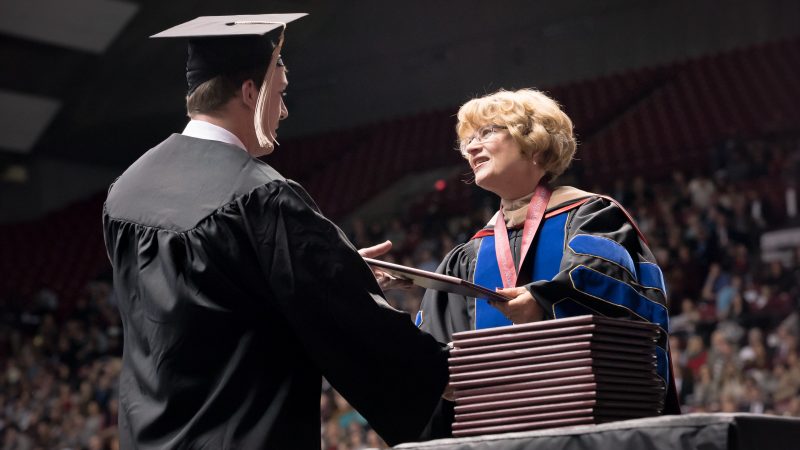 Culverhouse Graduates 262 Students in the Summer
Congratulations Class of 2019!
On August 3, 2019, almost 1,500 degree candidates participated in summer commencement at Coleman Coliseum in a single ceremony for all colleges and schools. Culverhouse's share of the total was 262 students.
See a list of all Summer 2019 graduates here.
Culverhouse houses five academic departments: The Culverhouse School of Accountancy; Economics, Finance and Legal Studies; Information Systems, Statistics, and Management Science; Management; and Marketing.
Each department is dedicated to growing and developing students and graduates for life beyond the classroom, instilling each student with the values of the school itself: the rigorous pursuit of knowledge, a capacity for innovation in modern business' most competitive fields, and the ability to remain relevant in a global business environment that is always redefining relevance.
Congratulations to all graduates and good luck!