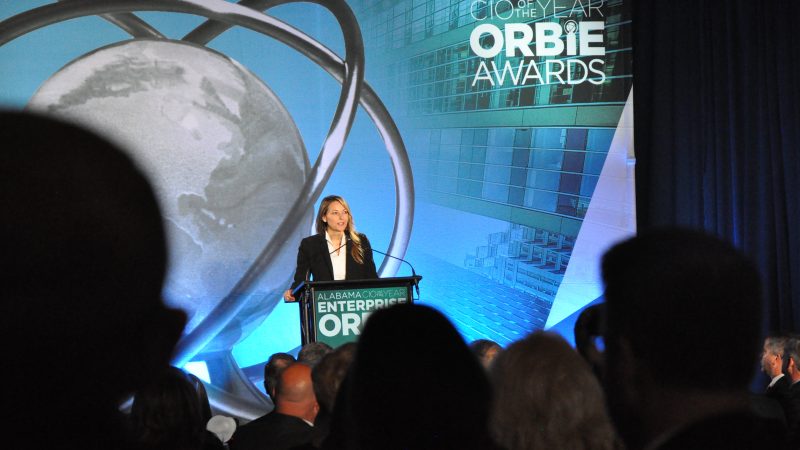 Culverhouse EMBA Graduate Jamie Adams Honored as 2019 Alabama CIO of the Year
Jamie Adams has been named the 2019 Alabama CIO of the Year® ORBIE® Enterprise Award winner.  A graduate of The University of Alabama Executive MBA Class of 2013, Jamie is the CIO of Mspark in Helena, Alabama.
The Alabama CIO Leadership Association (Alabama CIO) is the preeminent professional association for Alabama chief information officers, and the ORBIE award honors chief information officers who have demonstrated excellence in technology leadership. Finalists and winners are selected by an independent peer review process, led by prior ORBIE recipients. This selection process is based upon leadership and management effectiveness, business value created by technology innovation, size and scope of responsibilities, and engagement in the industry and community endeavors.
According to Steve Mitzel, Chief Executive Officer at Mspark, "In less than three years at Mspark, Jamie has transformed our IT team, implemented value creation projects, and brought great leadership to Mspark."
Mspark is a leading national media distribution company delivering advertising solutions to a portfolio of more than 3,000 clients across the United States. For additional information, visit mspark.com.
For more information on The University of Alabama's Executive MBA Program, contact Cheryl Altemara or call 205.348.4501, or visit the UAEMBA website.