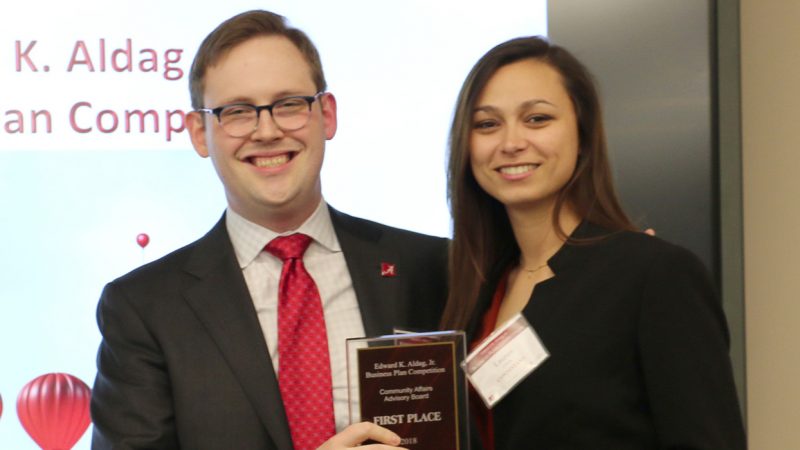 Aldag Business Plan Competition to Promote Entrepreneurship
TUSCALOOSA, Ala.—University of Alabama students who have an entrepreneurial spirit can turn their business ideas into a reality with the 2019 Edward K. Aldag, Jr. Business Plan Competition on March 26 in the Bryant Conference Center.
Created to foster entrepreneurship in students, the Edward K. Aldag, Jr. Business Plan Competition aims to help students launch and grow their business ideas. Throughout the day, participants will pitch their business ideas to a panel of judges. There will be two rounds of pitching, with the winners from the first round competing in the final round for a Grand Prize of up to $50,000.
Register Now
Registration for the competition is now open. Along with their intent to compete form, students must also submit a Powerpoint of their business plan by March 8th.
In addition to the Grand Prize, teams will have the opportunity to compete for additional prizes worth over $100,000. To prepare for the competition, the EDGE is hosting events to help develop ideas and pitch skills prior to the competition.
Additionally, AEI in association with the Alabama Small Business Development Center, are hosting a community business plan competition. There will be a first place prize of $5,000, a second place prize of $3,000, and a third place prize of $3,000. Community members will also receive a free membership at the EDGE and business consulting. Also, all community members are welcome to attend the workshops to help them prepare for the competition.