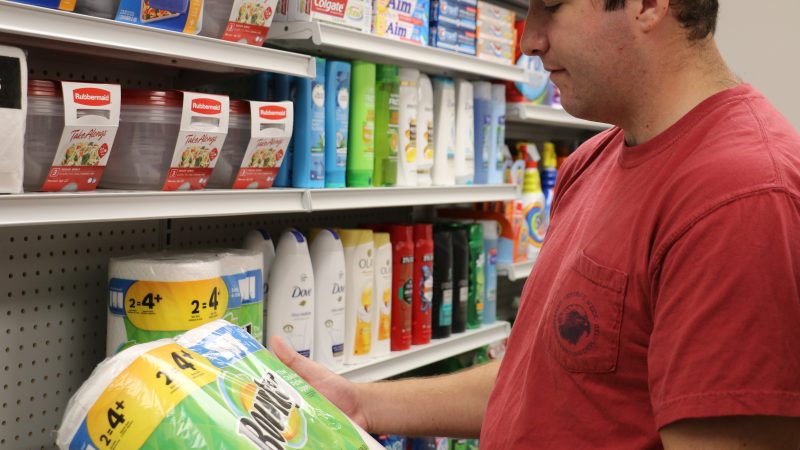 New Culverhouse Lab Targets Human Behavior in Business
Devoted to conducting controlled laboratory-based experiments to understand human behavior as it relates to business activities, the newest research space at the Culverhouse College of Business, the Interactive Decision Experiment Lab (TIDE Lab) recently opened its doors.
"The facility is among the very best labs of its kind in the world," said Dr. Cary Deck, director of TIDE Lab and professor of economics at Culverhouse. "The lab provides a nourishing and innovative environment for high caliber research."
TIDE Lab offers multiple spaces where experimental research can be conducted.  A shopper insights lab is a simulated retail space that displays consumer packaged goods so that researchers can study issues associated with how customers and employees interact with shelving displays.  A virtual reality lab is used to create immersive experiences for study participants and to understand how businesses can leverage such technology. TIDE Lab also includes three combinable computer labs for individual and interactive decision-making activities.  Breakout rooms are used for small group activities as well as one-on-one data collection and mock-up of specific settings such as dressing rooms or focus groups.
"The goal of developing a lab like this on campus is to enable faculty and graduate students to conduct experiments that provide greater insight into how and why people make business relevant decisions.  In the lab, scholars can test existing models and develop more accurate predictions of how customers, employees, and managers are likely to behave," said Dr. Deck, whose areas of expertise include conducting incentivized economic experiments. Faculty from across the Culverhouse College of Business are involved with TIDE Lab as research scholars.