Entrepreneurs Take Tuscaloosa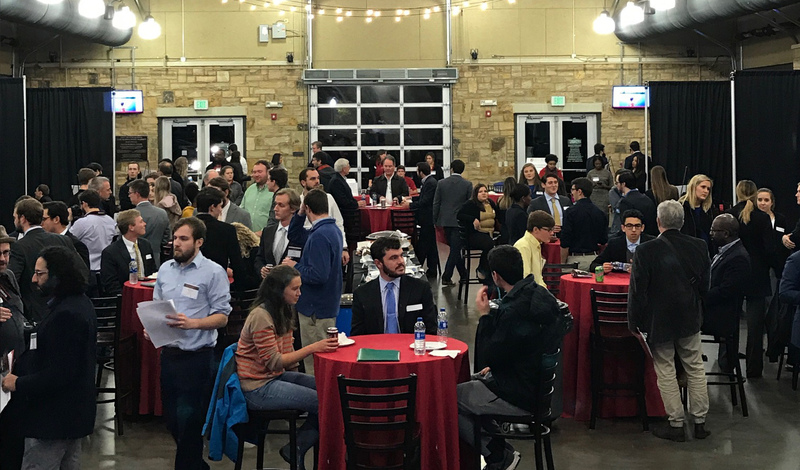 Written by Breanna Pianfetti
Each year, there is one week in November that celebrates entrepreneurs and promotes efforts to build businesses, both large and small. Global Entrepreneurship Week is a worldwide initiative located in 170 countries that provides a common theme anchoring thousands of community pitch events, networking sessions and learning opportunities.
In Tuscaloosa, the Alabama Entrepreneurial Institute (AEI) at The University of Alabama's Culverhouse College of Business brought that entrepreneurial spirit to Tuscaloosa by organizing a series of events through the week. The AEI is an outreach arm of Culverhouse and UA that accelerates the growth of businesses and job creation in the west Alabama region.
Global Entrepreneurship Week in Tuscaloosa kicked off with an evening walk-in prep session on Monday, November 12 for the later-in-the-week River Pitch Competition. Held at The EDGE, a business incubator in downtown Tuscaloosa, the session was open to last-minute contestants, allowing them additional time to practice and an opportunity to gain valuable feedback on their business pitch ideas before the competition.
Following the open pitch practice session, entrepreneurs in the community gathered after hours on Tuesday at the offices of Alabama One Credit Union to celebrate Kinematic Sports, a startup company that started their operations in the EDGE. Kinematic Sports began as an idea to help University of Alabama athletic trainers, and thanks in part to the support that they've received at The EDGE, their operations have grown so much that they've "graduated out" into a new, permanent office.
Global Entrepreneurship Week peaked on Wednesday, November 14 with the 2018 River Pitch Business Idea Competition. The Tuscaloosa River Market was abuzz with activity as judges, students and community members converged to pitch their business ideas in just three minutes. Eight separate $1,000 dollar prizes were on the line for entrepreneurs. The potential to win prize money was not just all: attendees were able to earn valuable feedback or to meet someone who could turn their ideas into booming businesses.
The annual River Pitch Competition is hosted by AEI and embodies the idea behind Global Entrepreneurship Week. The initiative is aimed at encouraging entrepreneurial activity among millions as they connect with potential collaborators, mentors and investors. The River Pitch Competition is Tuscaloosa's way to empower local entrepreneurship.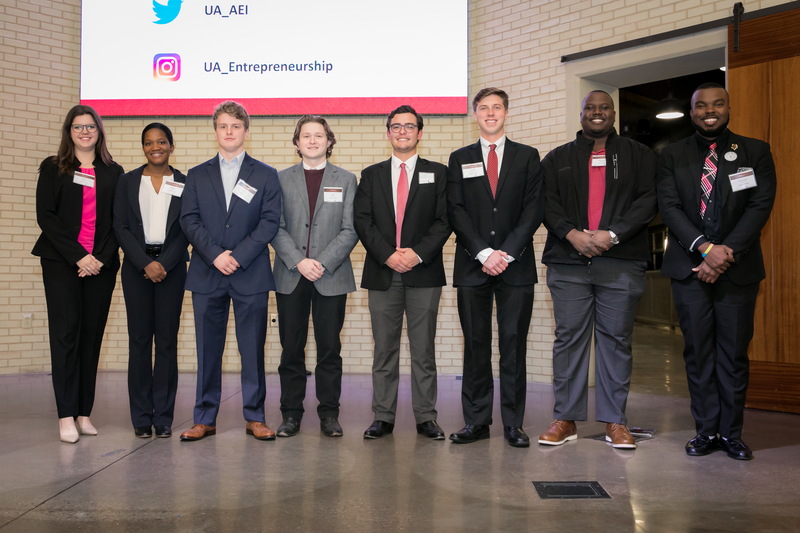 The winners of the 2018 River Pitch competition include the following business concepts:
Kristen Amerson Youth Foundation, Inc.
Simply's Pop N Flavor
GarbageGo
Post '96 Design
Capstone Capabilities
PocDoc
NCS (NanoComposite Concrete Solutions)
LifeSense
The week wrapped up with business experts Suzanne Darden and Heather Wright from the Alabama Small Business Development Center Capital Access Program. The two hosted an informative session on funding sources, their requirements and preparing a money plan for small businesses. The SBDC Capital Access Program has helped small business secure over $131 million in capital the last two years.
For more information on the Alabama Entrepreneurship Institute and how they foster an innovative ecosystem for entrepreneurship, visit aei.culverhouse.ua.edu.