Dr. Rich Houston Honored by UA Alumni Group
Dr. Rich Houston, the director of the Culverhouse School of Accountancy and the Hilton Dean Professor of Accounting, was selected as one of the 2018 recipients of The University of Alabama's highest honor for excellence in teaching – the Outstanding Commitment to Teaching Awards.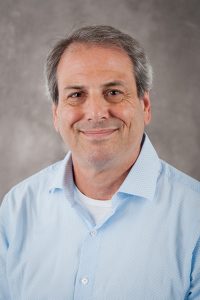 The National Alumni Association, along with UA President Stuart R. Bell, recognized the 2018 award recipients at the Wednesday, Oct. 3, Fall Campus Assembly in the Ferguson Center Ballroom. An awards presentation also occurs at the NorthRiver Yacht Club. Linda Thomas, president of the National Alumni Association, presented the awards.
Dr. Houston previously served as director of the Master of Accountancy program; he has been a professor in the Culverhouse School of Accountancy at UA since 1995. In his career, Houston has taught at the undergraduate, master's and doctoral levels. He teaches undergraduate and graduate students in classes related to financial reporting and auditing, and he has served as a formal adviser for several doctoral students and an informal adviser for countless graduate and undergraduate students. Houston serves as director of the School of Accountancy and was director of the Master of Accountancy Program in 2003–14. Nationally, he served as president of the American Accounting Association's Accounting, Behavior and Organizations section
In addition to Dr. Houston, this year's honorees included Stacy Latham Alley, director of musical theatre and an associate professor of musical theatre and dance; Dr. Mary Meares, associate professor in the communication studies department; and Nathan James Parker, instructor in UA's creative writing department.