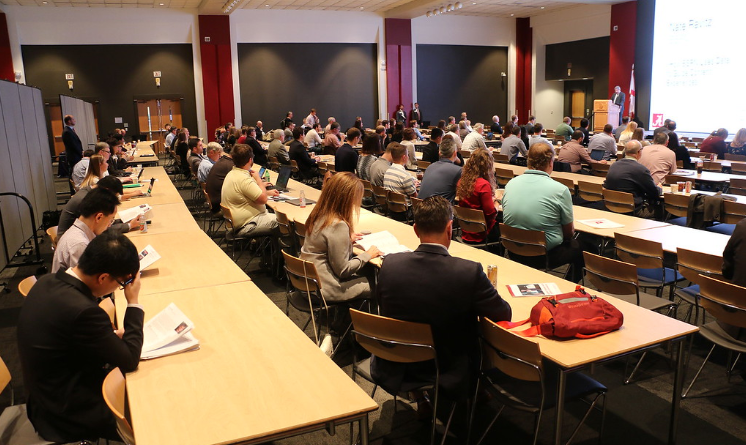 Key Players in Business Analytics Visit for a Day of Data
Last Thursday, UA faculty and students attended the Business Analytics Symposium where several key players in data analytics converged at the Bryant Conference Center.
The all-day event included speakers from General Motors, PBS, ESPN, Overstock.com, SAS Institute, and the Centers for Disease Control and Prevention. Each speaker discussed the role of incorporating big data research and analysis in the operations at their respecitve companies and institutions.
The symposium explored the business landscape of the data analytics world, featuring topics ranging from operational research in a corporate setting, institutional use of data analytics, analysis of social media content, change management in a data driven culture, the use of machine learning and artificial intelligence techniques in e-commerce, and applications of analytics in public health.
The symposium was sponsored by FedEx Services and the Manderson Graduate School of Business.
Click the image below to view a gallery from the symposium.