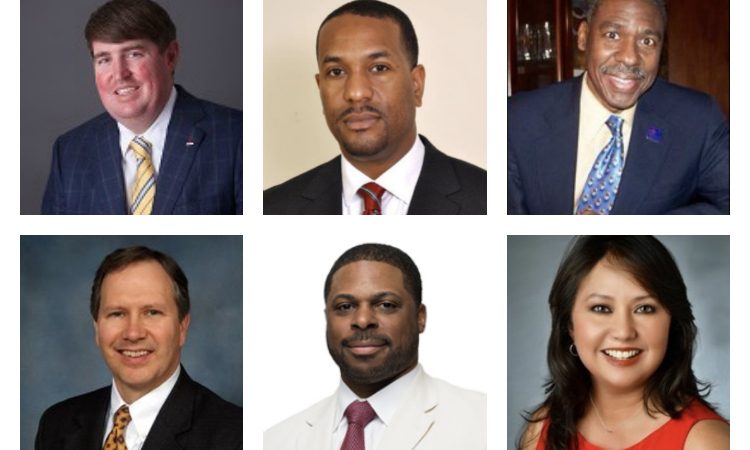 UA's ACRE Adds Six to Advisory Board of Trustees
TUSCALOOSA, Ala. — Six new members have been named to the advisory board of trustees of the Alabama Center for Real Estate (ACRE) at The University of Alabama's Culverhouse College of Business.
"Our advisory board of trustees is a vital part of ACRE," said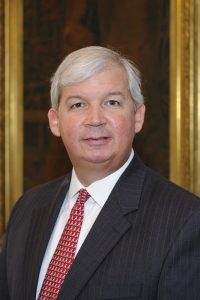 Grayson Glaze, ACRE's executive director.  "The board members represent a vast wealth of knowledge of all facets of the real estate industry, and we are grateful that they are willing to share it with us and all of our constituents."
The six new members are Roger Ball, senior real estate analyst with Commercial Valuation Services; Jason Eppenger, Alabama market president with Citizen's Trust Bank; Iverson Gandy, real estate professor at Tuskegee University; Stephen Hodges, senior vice president with Synovus; Alvin Hope, shareholder with Maynard Cooper; and Felicia Yonter, commercial staff liaison to the Birmingham Commercial REALTORS Council.
Ball has been in the valuation profession for 12 years. He is currently the 2018 president of the Appraisal Institute's Alabama chapter. Ball is a member of the Board of Directors for the International Center for Valuation Certification, an affiliate of the Appraisal Institute. He served on the national Leadership Development Advisory Council from 2012-15, and was its discussion leader in 2015. He also has served as an advisor for the Appraisal Institute's Candidate for Designation program. Ball joined the Appraisal Institute in 2003 and received his MAI designation in 2012.
Eppenger joined Citizen's Trust Bank in 2016 where he has has overall responsibility for the management and expansion of commercial banking and business development. He previously held positions in several banking roles with coverage throughout various Alabama, Mississippi and Tennessee markets. He has worked with politicians and local business leaders to ensure consumers have financial education and has gotten out the word about predatory lending.
Gandy has been an assistant professor at Tuskegee University since 2002 teaching real estate, business law and risk management/insurance. He also serves as Macon County revenue commissioner as well as the chairman of the board for the Tuskegee Housing Authority.  Gandy is a REALTOR and owner of TigerLand Properties, LLC.
Hodges manages the Birmingham, Alabama Corporate CRE office of Synovus, with a focus on large income property loan production and servicing, mainly with Southeastern based real estate customers. Hodges began his Synovus career in December of 2011. Immediately prior to joining Synovus, Hodges managed the commercial real loan production efforts for BancorpSouth Bank's Alabama/Florida Region. He also spent 15 years with SouthTrust Bank (Wachovia) in their Commercial Real Estate Group. Hodges holds the Certified Commercial Investment Member designation (CCIM).
Hope is a Shareholder in Maynard Cooper's Mobile office. His success in developing financing and incentives strategies to assist and improve Alabama businesses and governmental entities has earned Hope recognition by The Best Lawyers in America© in the area of Economic Development.  He is also a board member of the Alabama State Port Authority, which owns and operates the State of Alabama's public facilities at the Port of Mobile, currently ranked 10th largest U.S. seaport by volume.
Yonter is the director of commercial services and community revitalization at the Birmingham Association of REALTORS, Inc. Prior to joining BAR, Yonter has worked on commercial real estate initiatives with the Chicago Association of REALTORS®, the National Association of REALTORS® and the Houston Association of REALTORS®. She brings more than 15 years of experience in commercial real estate association management, community development, information technology, and new media.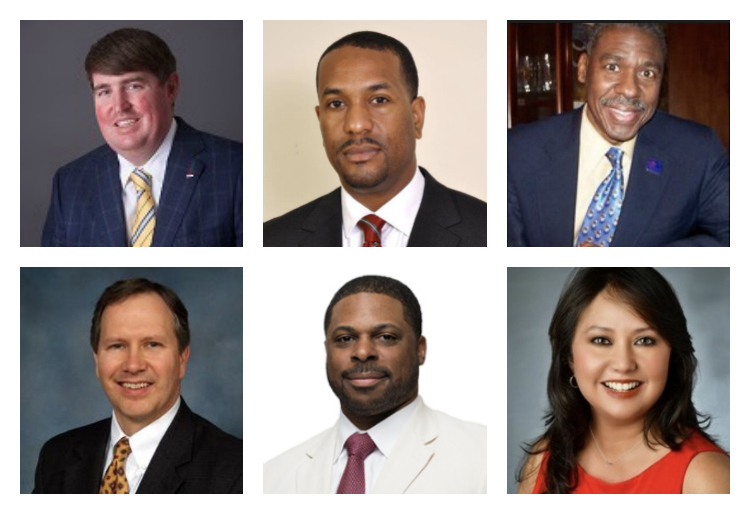 About ACRE
The Alabama Center for Real Estate is housed within the University of Alabama's Culverhouse College of Commerce. The heart of ACRE is advancing relationships by providing servant leadership with a passionate, adaptable and humble spirit. ACRE is organized to provide relevant resources in the areas of research, education and outreach that enhance Alabama's real estate industry. It was established in 1996.
The relationship between ACRE and its industry stakeholders is one of the center's greatest strengths. Alabama companies and individuals partner with the center to enhance and enrich the center's resources and make them available to the state's real estate community.
###
If you would like more information about this topic, please contact Cherie Moman at 205.348.3324 or email at cmoman@culverhouse.ua.edu.