Culverhouse Professor Selected as Academic Panelist in the 2018 Huebner Doctoral Colloquium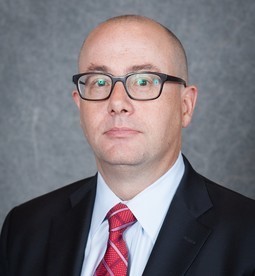 Dr. George Zanjani, Frank Park Samford Chairholder in Insurance, was selected as a panelist for the S.S. Huebner Foundation Doctoral Colloquium. This selection is a real honor and credits Zanjani as a prominent researcher in his field of economics.
The Huebner Doctoral Colloquium supports four outstanding Ph.D. candidates nationally and internationally with scholarship in the areas of risk and insurance. The colloquium will be held on Sunday, August 5, 2018, in Chicago, in conjunction with the American Risk and Insurance Association Annual Meeting.
Other panelists include Michael Hoy from the University of Guelph in Guelph, Ontario, and Casey Rothschild of Wellesley College in Wellesley, Massachusetts.