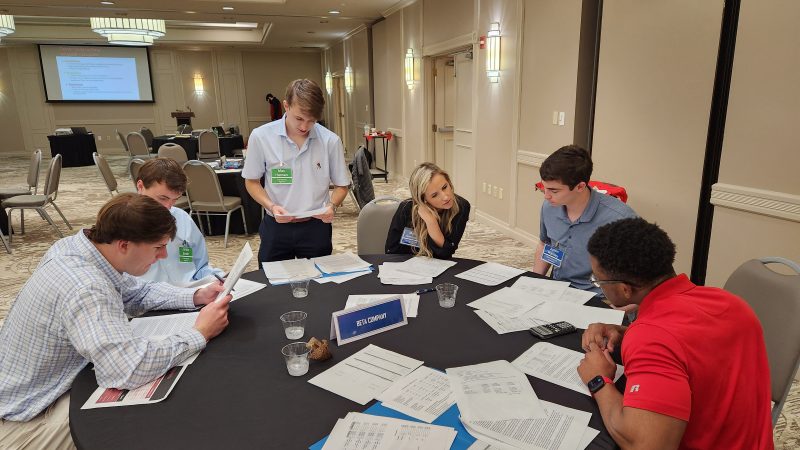 A Day in the Life
Culverhouse Risk Management and Actuarial Science Students Participate in A Day in the Life of a Renewal Workshop
Over 30 students gave up a six-hour block of time on a Friday (February 24) to participate in the Risk Management "Day in the Life of a Renewal" workshop on campus.  Created and facilitated by Angela Matherly, Director of Risk Management, Acuity Brands, the workshop started with students being assigned into groups representing risk management, brokerage, or insurance underwriting. They then negotiated a complete simulated insurance policy renewal, as the underwriters examined corporate risks and calculated a renewal premium quotes for insurance brokers and ultimately for the corporate risk manager.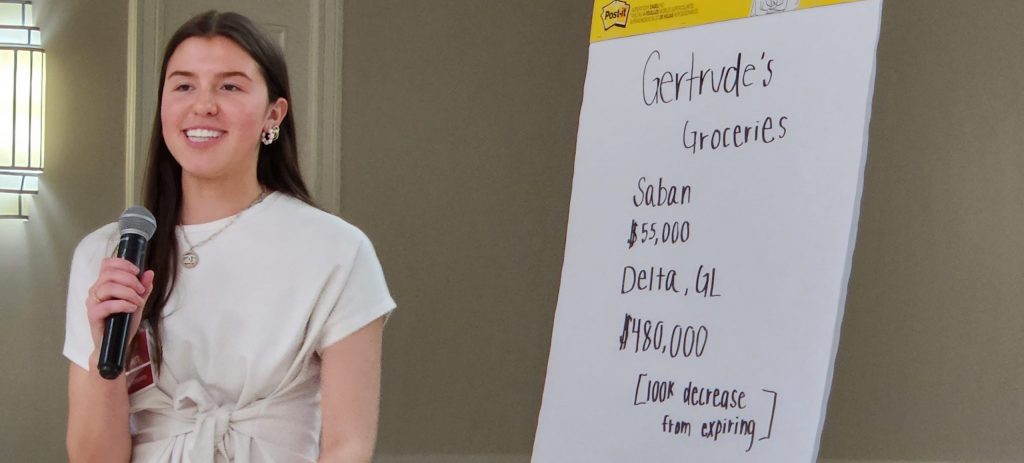 The process is truly an example of art imitating life, as numerous unexpected challenges were introduced into the mix as the day went on. The greatest benefit of the exercise is that students were able to see that relationships, ethical standards, and in-depth product knowledge really matters within the industry. And the program exemplifies the goal of providing unique experiential learning opportunities to business students, who were provided an opportunity to be immersed into the inner workings of insurance.
Workshop facilitators traveled from Charlotte and Atlanta to share their expertise and work with the students, including Angela Matherly, Director of Risk Management, Acuity Brands; Andrew Chapin, Senior Risk Manager, Acuity Brands; Mandy Arrowood, Vice President, Senior Property Underwriter, Swiss Re Corporate Solutions; Nina Leroux, TRAC Associate, Property, Marsh USA; and Jason Smith, Vice President, Lockton Companies. Funding for the workshop was generously provided by the Alabama Insurance & Risk Management Education Foundation.