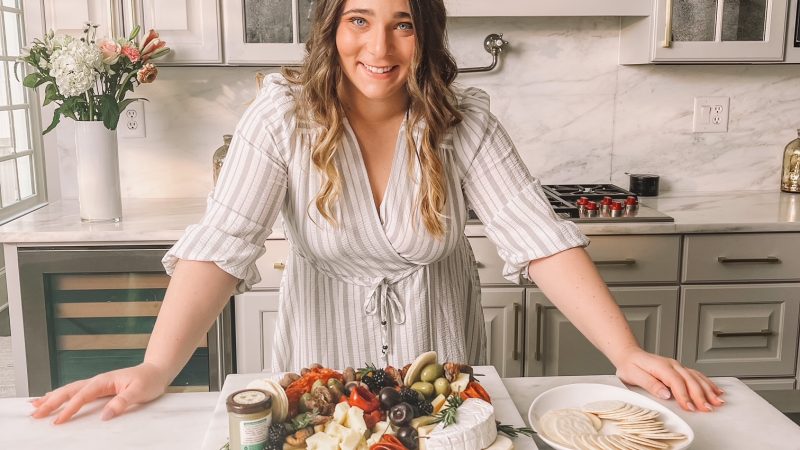 Charcuterie on the Side
The Instagram photo shows a table loaded with food: bowls of plump green olives; chunks of aged cheese; jars of jams, jellies, and spreads; rows of crackers; slices of rich deli meat; piles of brightly-colored fresh vegetables. This is a charcuterie board by Culverhouse graduate Alex Plavin, the founder and owner of the Atlanta-based company Charcuterie Chick™.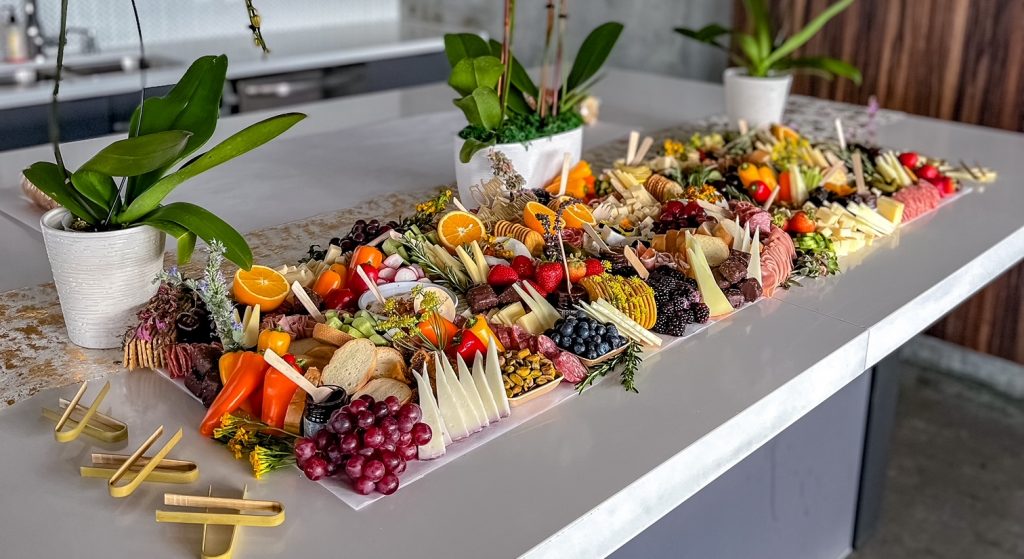 As a goalkeeper for The University of Alabama women's soccer team, Plavin learned to be adaptable, because you never know which way the ball will go. When she found herself working from home at the beginning of the pandemic, Plavin adapted and founded Charcuterie Chick. She explained, "Charcuterie Chick was born from my love to entertain, make memories, and gather. I grew up in a household where we loved to cook and this business is a byproduct of my childhood and my love to connect with others." Since that time, the company has been mentioned or featured in Atlanta Eats, Modern Luxury, Good Housekeeping UK, Popsugar Food, Jezebel, and Good Day Atlanta, among others, and has recently partnered with Gourmet Dash, an extension of Gourmet Foods International, to offer charcuterie kits for delivery nationwide.
A Culverhouse Management Consulting Academy graduate, Plavin knew that after college she wanted to do something related to strategy and HR, which led her to Collective Insights in Atlanta, a company that represents a "niche mixture" of the two. So in addition to running Charcuterie Chick, Plavin works days as a consultant with Collective Insights, which does "large-scale transformations," from systems to software.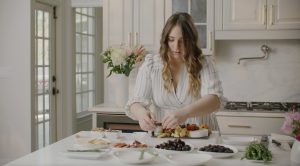 Her immediate goal for Charcuterie Chick is to "grow the business to match the demand," but has no plans to quit her consulting job. In fact, she sees resonances between the two. "The way you manage client relationships, build client relationships, I like to apply that same logic to managing and developing relationships with customers," Plavin said. "Also, just being able to understand the business world a little bit I think is an opportunity but also an advantage. Being able to recognize where potentially good business decisions are or assessing risk, I pretty much do those two things in my consulting job every single day. So I apply that similar skill set when I make decisions in my own business and assess opportunities."
Her advice to entrepreneurs, especially women? She encourages them to persevere, even against obstacles and initial failure. "So be very agile in that regard," she counseled, "adaptable and understanding of the fact that things don't always go your way, but you can chalk it up as a learning opportunity if it doesn't go your way." She also touts the importance of entrepreneurs surrounding themselves with like-minded people.