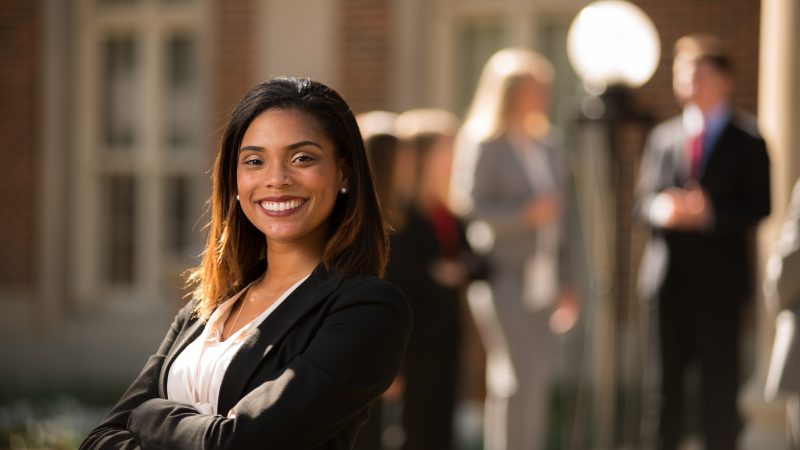 Manderson Named a Best Business School by The Princeton Review
The Manderson Graduate School of Business is one of the nation's most outstanding business schools, according to The Princeton Review®. The education services company chose the school for its list, Best Business Schools for 2022.
Manderson Associate Dean Sharif Melouk said, "We are proud to be named among the best business programs in the country by Princeton Review. This is reflective of our unique offerings, which include our STEM and CREATE Path to the MBA, and our attentive faculty." The Manderson Graduate School of Business is unique among business graduate programs as it is housed within the The University of Alabama's Culverhouse College of Business as a separately named school.
Princeton Review chose the schools for its 2022 list based on data from the company's surveys of administrators at business schools during the 2020-21 academic year. The administrator survey, which numbered more than 300 questions, covered topics from academic offerings and admission requirements to data about current students as well as graduates' employment.
The Best Business Schools list is unique in that it factors in data from surveys of students attending the schools about their campus and classroom experiences. For the 2022 list Princeton Review tallied surveys of more than 18,900 students at 241 business schools.
The Princeton Review's 80-question student survey asked students about their school's academics, student body, and campus life as well as about themselves and their career plans. The student surveys were conducted during the 2020-21, 2019-20, and 2018–19 academic years.
The Princeton Review does not rank the on-campus MBA programs overall, from 1 to 241, or name one business school best overall. Instead, the company reports 18 ranking lists of the top 10 business schools in various categories. Most of the ranking lists are based on data from both student and administrator surveys. Only about 27% of the schools appear on the ranking lists.