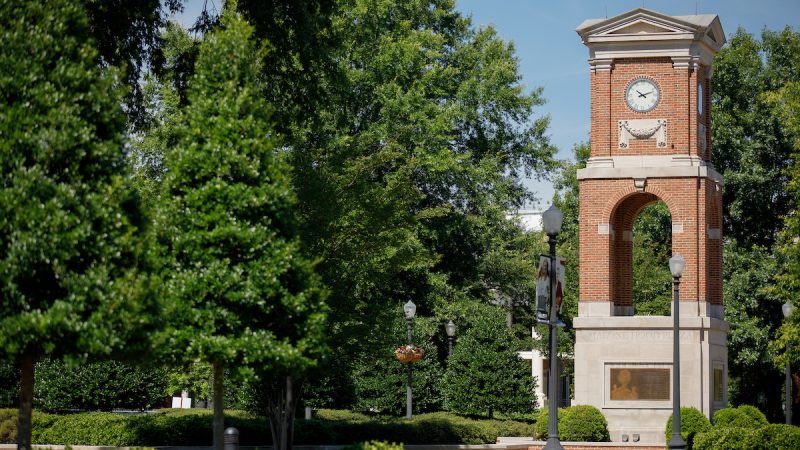 Inaugural Malone Awards to Recognize Achievements of Black UA Community
Tickets now available to gala celebration taking place November 5, 2021.
Recognizing the achievements of Black alumni and students and corporate efforts to improve diversity and inclusivity practices is at the heart of the inaugural Malone Awards on November 5, 2021, hosted by The University of Alabama's UA Black Alumni Association (UA BAA) and the Office of Diversity, Equity & Inclusion in UA's Culverhouse College of Business. Student hosts will include members of the Black Student Union, the National Society of Black Engineers, the National Black MBA Association, and the Black Business Student Association.
Taking place on the UA campus in the soon-to-be completed Hewson Hall, The Malone Awards will recognize outstanding alumni who have made transformative impacts in their careers and communities, showcase efforts made by corporations and organizations to foster diversity, equity, and inclusivity, and highlight some of this year's graduates who went above and beyond excellence on campus and are starting promising careers.
Proceeds from the event will support scholarships along with retention and success initiatives.
The Malone Awards are named in honor of the late Mrs. Vivian Malone-Jones, the first African-American graduate from The University of Alabama and a Culverhouse alumna.
"This event is a cornerstone in our effort to strengthen the connection between alumni and our students at The University of Alabama.  In partnering with Culverhouse, the Board of UA BAA felt it most appropriate that the award be named for Mrs. Malone-Jones as the first African-American alumna", said Stacey Hill, Immediate-Past President of UA BAA.
"We, in Culverhouse, understand the importance of alumni involvement in the success of the institution and the key role that African-American alumni engagement plays in our diversity, equity, and inclusion efforts," said James King, Associate Dean for Diversity, Equity, & Inclusion at Culverhouse. "We are pleased to partner with UA BAA on this annual event that bears the name of one of Culverhouse's most significant alums."
This year's event is presented by two companies headed by Culverhouse alums. PROJECT XYZ, Inc., where Larry Lewis is co-founder and president, and Acclinate, of which Del Smith is co-founder and CEO.
Among the awards and recognitions this year will be a Lifetime Achievement Award for The Honorable Judge John England (Class of 74) and the Crimson Flame Courage Award to Kerry Goode (Class of '91).
Please visit the Malone Awards website for tickets, additional sponsorship opportunities, award nomination information, and event details.