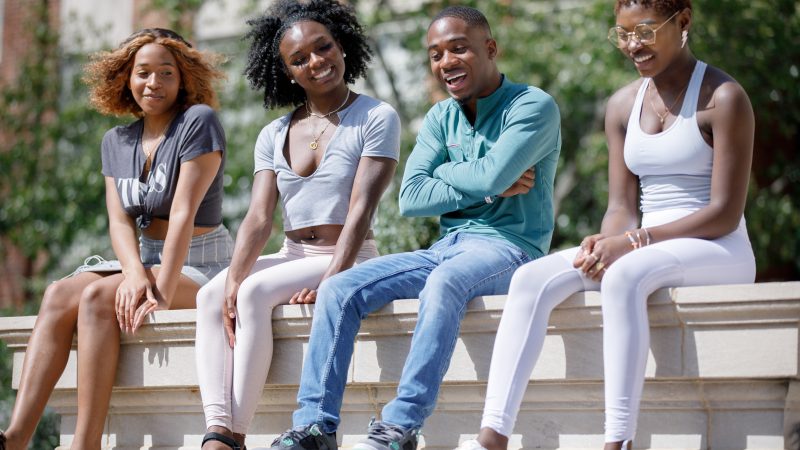 Upcoming Black History Month Alumni Speaker Series to Connect Business Leaders with Students
As part of recognizing Black History Month, the Culverhouse College of Business is hosting the Black History Month (BHM) Alumni Speaker Series. The series gives students the opportunity to hear from notable African American alumni who are business leaders about how they advanced their careers and achieved success. Furthermore, the speaker series will expose students to minority professionals so that they may gain a greater appreciation for diversity in the business world.
"A key aspect of our DEI efforts in Culverhouse is to elevate diversity as a cultural value. The Black History Month Alumni Speaker Series supports this effort in multiple ways, including increasing engagement with diverse alumni, helping prepare all our students to work in a diverse, global workplace, while providing them with additional networking opportunities and role models," said Dr. James King, Jr., Culverhouse Associate Dean for Diversity, Equity, and Inclusion.
The speaker series starts on February 4 and continues through the month of February.
The complete schedule of speakers can be found on the Culverhouse website.
To register for a speaker's presentation, click on the register button underneath the speaker's name and title. If you are interested in hearing a speaker but unable to attend at the given time, recordings will be available on the College's website for Diversity, Equity, and Inclusion.
Speakers include:
Korey Campbell, Chief Financial Officer of Birmingham Airport Authority
Ralph Stokes, Director of Partnership Marketing and Community Relations for PGA Tour Superstores
Stacey Hill, Manager of Global Talent Solutions for Boeing
Jason Eppenger, President of Alabama of Citizens Trust Bank
Larry Lewis, President of PROJECTXYZ and Chief Executive Officer for BizTech
Jacqueline Jones, Chief Executive Officer and Founder of One Degree Marketing
Mildred Black Hooks, Founder, and Principal of People Optimum Consulting, LLC
BJ Stabler, Director of A-Club Alumni
Derek Cunningham, Vice President of Strategic Accounts for IllumiCare
Pamela A. Turner, Strategic Advisor for a variety of companies
The Culverhouse College of Business is committed to creating a diverse and inclusive environment and the Black History Month Speaker Series was established to further this goal with current students and our alumni. Our efforts are multigenerational, and we express our gratitude to our alumni, corporate partners, and friends for their support.