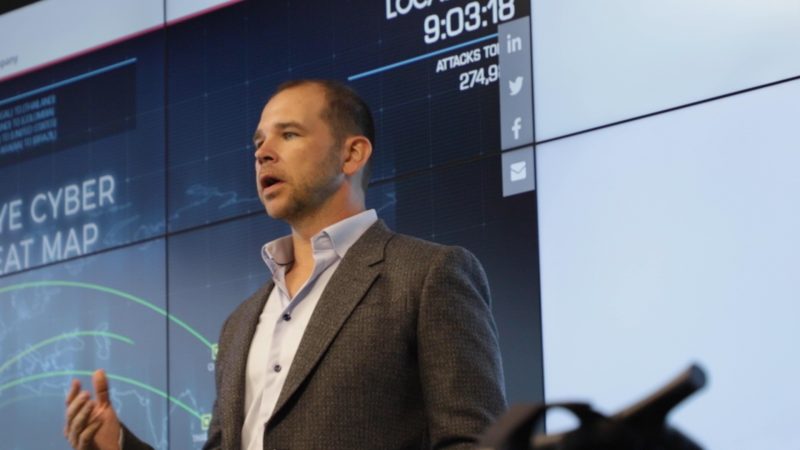 More Than A Change of Name
Culverhouse's Data Research Enterprise Goes Big
Read an extended version of this article in the 2020 Culverhouse Impact Report.
Several years ago, the Culverhouse College of Business asserted itself in the field of data science and business analytics. And for good reason: fundamental to nearly all modern business problems, research, and obtaining effective insights, is good old-fashioned number crunching.
At Culverhouse, pedigreed technical academic programs in statistics, operations management, and information systems, combined with other traditional business programs with analytic concentrations, has led to what is a robust curriculum in analytics. In order to complement these efforts and to provide The University of Alabama campus access to researchers that could provide statistical expertise in pursuit of external funding, the Statistics Research and Consulting Lab, or SRCL, was established.
Moreover, the College put together a group named the Institute of Business Analytics, or IBA, to organize an annual symposium on the topic. The symposium, which continues today, showcases analytic practices and innovations in industry and connects Culverhouse students with employers and data-related influencers.
Concurrent with the endeavors of the SRCL and the Symposium, Culverhouse, through alliances with Lockheed Martin and SAS, constructed the Marillyn A. Hewson Data Analytics Lab. This space was designed to serve as a state-of-the-art facility where students, faculty, and industry partners could collaboratively engage with data-related challenges.
Given all of these activities focused on becoming a recognized leader in the data and analytics space, the College administration moved to merge these efforts under one familiar brand: the Institute of Business Analytics.
The intent then — and now — was to act upon a vision to create an organization that could advance research through the development of new analytics methodologies and applied research problems, provide experiential learning opportunities for students, and serve as a unit that enhances the College's research collaboration and infrastructure. The successes of the prior organizations, particularly related to external funding, carried over to the newly-formed IBA and in 2015 it was recognized as an official University of Alabama research center.
Fast forward to now.
As the field of data analytics has accelerated and changed in response to and in concert with industry, the IBA found itself constrained in a way by its own brand. In the spring of 2020, the IBA became the IDA — the Institute of Data and Analytics — a name chosen because it more accurately describes the broad nature of work being done both in the way of standalone data or analytics projects such as the development of secure data environments and applied statistical modeling, to the undertakings that require a full spectrum technical solution, from data acquisition to data intelligence.
Dr. Jason Parton, director of the IDA, explained the name change and how it aligns with the enhanced mission of the Institute, "As we continued to grow and develop, we took on work with standalone data problems like building environments and cybersecurity that didn't even include the analytics side. We felt like the name did not accurately reflect our identity, which included a heavy data piece alongside an analytics piece."
"Furthermore, rebranding ourselves as the Institute of Data and Analytics helps potential campus partners understand that we're not strictly limited to working within the business college."
Today, the IDA is one of The University of Alabama's most successful research organizations in terms of sponsored research and scientific publication. It has established a reputation for collaboration by building working relationships with UA's institutes for transportation, life research, water, and cyber research. Partnerships also come through the form of working with other UA colleges and units, including the University's School of Social Work, Psychology Department, and College of Engineering, on grant proposals and manuscripts.
Among IDA-led endeavors, its longest-running funded project is with the Alabama Medicaid Agency, now in its seventh year. "That relationship started when the Agency reached out to us to help them substantiate some analytics procedures and techniques. As the relationship grew, the Agency further engaged with us to provide analytics that help drive policy for the Agency through investigative queries and the establishment and validation of quality metrics," Parton explained.
That partnership also pays off for IDA and UA as a whole. Dr. Parton said, "We are all academicians and researchers and there is freedom as part of that relationship for us to pursue our interests. We've brought on faculty affiliates from around campus as part of the partnership. It's a rare opportunity to have access to data like that."
Furthermore, according to Dr. Dwight Lewis, associate director at IDA, the relationship has allowed "us to become immersed in projects aimed at either improving the efficiencies of health operations or policies and quality of life of millions of people."
The work that the IDA undertakes also extends to other critical state needs. "One of our focus areas is using data-driven methodologies to develop tools that law enforcement and the general public can use to evaluate crime in Alabama," said Dr. Matthew Hudnall, deputy director at the IDA and an expert in law enforcement. "We've helped Alabama state agencies combat the opioid crisis as part of a grant-funded project and we hope to build upon that success with additional projects related to human trafficking and other major issues."
Relationships with corporate partners are also important elements of IDA's work. Parton explained:
Leveraging our skills in data and analytics to solve challenges gets us into so many sectors and allows us to touch so many areas. Building and maintaining relationships with companies such as Lockheed Martin, Walmart, and Mercedes Benz are critical to us staying current with industry experiences. But one thing that I want to emphasize is that all of our projects involve students, both at the graduate and undergraduate levels from nearly all programs in Culverhouse and some from across campus. I strongly believe that the experiences these students gain from working with the IDA greatly enhances their ability as problem solvers and better prepares them for the next phase of their career.
What's next?
"I view IDA as in a constant state of evolution and moving into a true definition of an institute that launches initiatives and centers aligned to a specific area, built around where we can make a difference," said Parton.
"We want to help advance science and society and tackle big-impact problems."