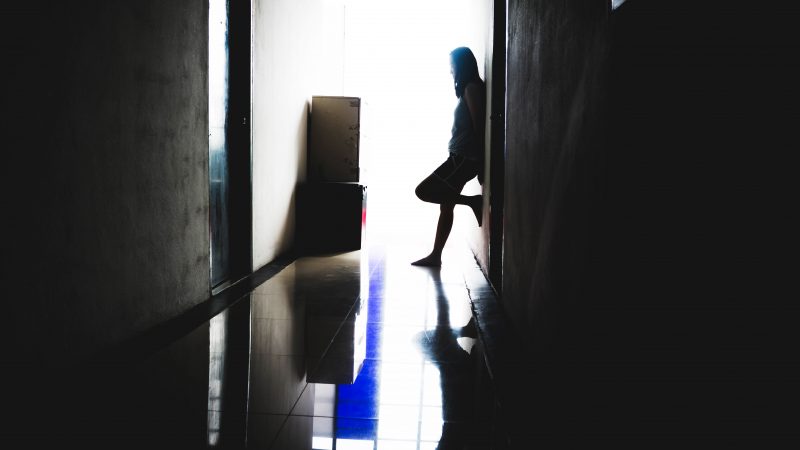 Cracking Sex Trafficking
The sexual exploitation of humans for monetary gain or benefit is a widespread humanitarian issue. Every year, millions of men, women, and children are trafficked worldwide with victims spanning all ages, races, genders, and nationalities. Much of this illicit industry is now conducted on the internet; sex traffickers commonly use online classified advertisements to advertise the sexual services they offer.

Traffickers tend to prey on individuals who are susceptible due to psychological or emotional vulnerability, poverty, natural disasters, or political instability, and they often use violence, manipulation, or false promises of well-paying jobs or romantic relationships to lure vulnerable victims into situations in which they inevitably work against their will. Trafficked individuals experience degrees of trauma and emotional distress so great that many may not identify themselves as victims or ask for help. This is a serious societal issue with dire consequences.

Although sex traffickers' advertisements are visible to the general public and law enforcement, sex traffickers have developed and use sophisticated tactics that make it difficult for law enforcement agencies to react in a timely manner. Law enforcement efforts to identify these ads currently focus on identifying, tracking, and correlating individual activity by performing deep searches for specific information against a database of historical posts. While this deep search capability is useful for investigating specific cases, it overlooks higher-level patterns that exist in ads.

Drs. Burcu B. Keskin, Gregory J. Bott, and Nickolas K. Freeman — all faculty affiliates of Culverhouse's Institute of Data and Analytics — have developed a framework for harvesting, linking, and detecting these patterns. In their forthcoming article "Cracking Sex Trafficking: Data Analysis, Pattern Recognition, and Path Prediction" to be published in the journal Production and Operations Management, these three Culverhouse faculty members demonstrate their framework on a dataset comprised of more than 10 million advertisements targeting U.S. cities. Their framework effectively combines concepts from information systems and operations research to identify groups of posts based on text, phone numbers, and pictures; determine circuits associated with post groups; and predict future movements using four different methods.

This research is the first step in a broader research program that aims to improve understanding of the advertisement techniques, networks, and movement patterns used by organizations involved in the illicit sex industry. The research is informed by consultation with law enforcement agents working at the local, state, and national levels. In particular, the guidance of Lt. Darren Beams and Sgt. Trent Kempster, members of the West Alabama Human Trafficking Task Force, has been particularly valuable in helping the research team identify viable data sources and providing context on the problem. 

The team continues to expand its efforts and its network of collaborators, both in the law enforcement and academic communities, with the goal of devising analytic frameworks that provide actionable insights that law enforcement agencies can use to combat individuals and organizations involved in illicit sexual activities, including sex trafficking, proactively.