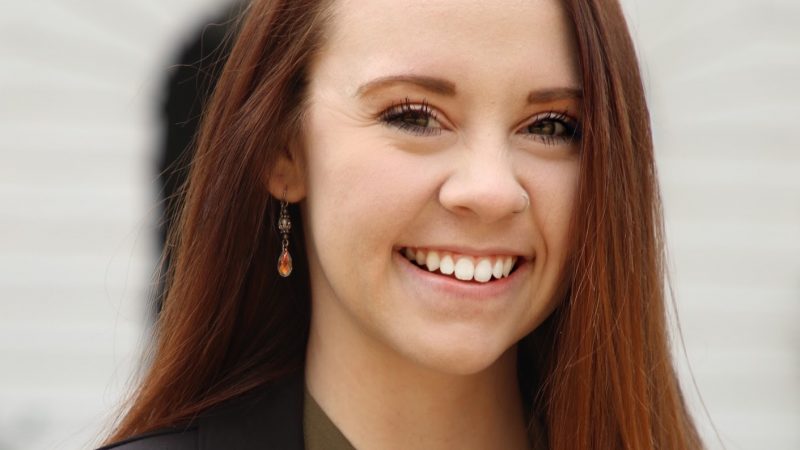 Culverhouse Student Allison Grube Named IREM Student of the Year
IREM (Institute of Real Estate Management) has announced that Allison Grube has been chosen as its 2020 Student of the Year. Allison will soon graduate from the Culverhouse College of Business with a Bachelor of Science in Finance, with a Minor in Real Estate.
Grube's academic advisor, Grayson Glaze, J.D., CPM®, CCIM and Executive Director, Alabama Center for Real Estate and Adjunct Professor at the University of Alabama's Culverhouse College of Business, says, "Allison is committed to both academic and professional excellence, and is a contributing member of the Culverhouse Real Estate Society (CRES). She's optimistic and provides leadership among peers with a humble spirit. No matter what the task at hand, she's motivated, and motivates others, with her dedication and accountability."
In addition to her degree, Grube currently holds a part-time leasing agent position with a property management company in Tuscaloosa, Alabama. She's also been employed by H.A. Edwards, a full service real estate company also located in Tuscaloosa, since September 2019, and plans to remain with the company through her graduation in August.
The IREM Student of the Year program recognizes an outstanding college/university student who has demonstrated a record of academic achievement and interest in pursuing a career in real estate management. Allison is a scholar student with a 3.9 GPA, and continues to earn University recognition for her many semesters on the University's Dean's List, and as a member of the national real estate honor society, Alpha Sigma Gamma.