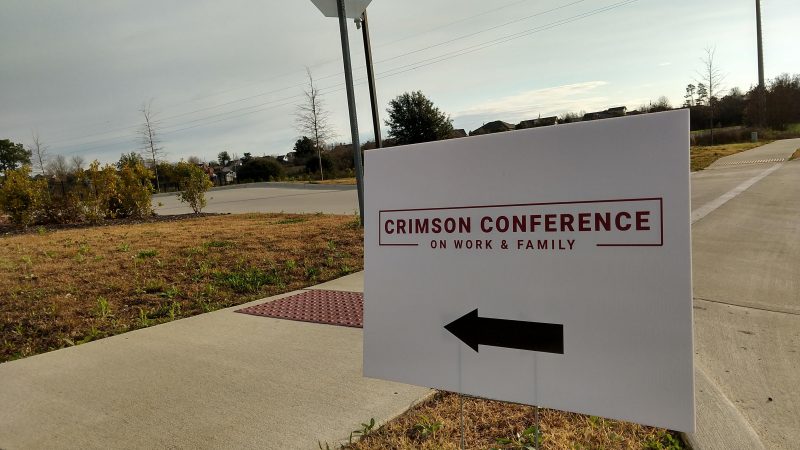 All About Having It All
By Breanna Pianfetti
It is not easy balancing work and family. In fact, it is one of the most common sources of stress. On February 27-29, a mix of graduate students, practitioners and emerging scholars in the work and family field came together at The EDGE Incubator and Accelerator to assess the landscape in research related to work-family issues, all while encouraging collaboration between experts in the area.
"The conference brought top work-family scholars to Alabama," said Dr. Maura Mills, the event's organizer and an assistant professor of management in Culverhouse. "It showcased Culverhouse's potential as a great hub for work-family research."
The Crimson Conference on Work and Family was a focused small-group conference experience where work-family scholars and practitioners interacted and exchanged ideas.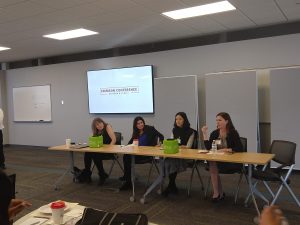 "Some of the topics we tackled were the future of the field, publishing challenges and opportunities, workplace policies and interventions, and how work-family considerations function alongside other critical issues such as employee health, leadership, gender, and diversity and inclusion initiatives," Mills said.
The conference was a great opportunity for attendees to listen from panels and interactive roundtables and allowed for more informal opportunities like networking and collaboration. There were two keynote speakers: Drs. Ellen Ernst Kossek and Jamie Ladge, two leading work-family researchers in the management field.
"Feedback from participants has been outstanding," Mills noted. "Results of our post-conference survey show that 100% indicated that they were glad they came, found the conference worthwhile, would come again, and would recommend it to others."
"Many cited a central impact of the conference as the opportunity to discuss and develop research ideas with leaders in the field, and even form new collaborations with other scholars."
More info about the conference available on its website here.