Courtney Page Miller Named Culverhouse Executive Director of External Relations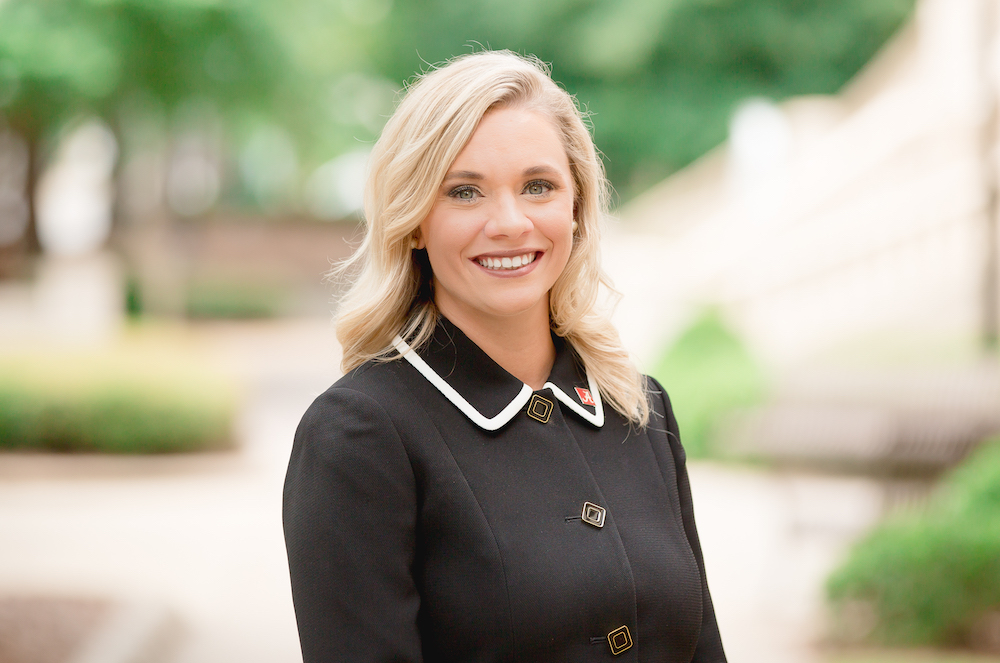 The Culverhouse College of Business at The University of Alabama today announced that Courtney Page Miller has been named Executive Director of External Relations. The position was created to coordinate the different ways Culverhouse works with its business, alumni, and community constituents.
Miller, previously Director of Alumni and Corporate Relations for the college since July 2016, said, "I am profoundly excited by this opportunity to continue to serve our passionate alumni, corporate and community partners and, as a result, our students by coordinating efforts between all of our external relationships and activities."
"Our alumni and corporate partners are heavily invested in what we do – they see the value that we provide as a premiere institution of business education. I expect to take a comprehensive approach toward assessing and growing our activities, events, and programs to ensure that they best meet the needs of the college."
A graduate of The University of Alabama with public relations and communications undergraduate degrees and currently in the process of earning a master's degree of marketing from Culverhouse, Miller has a deep understanding of the traditions, culture, and external perceptions of the Capstone.
As Director of Alumni and Corporate Relations, she was the college's point person for several high-profile events including the Culverhouse Centennial Gala, Hewson Hall unveiling and gift announcement, and the annual Alabama Business Hall of Fame, which is housed within the college. For that latter event, Miller was responsible for managing the board, and nomination and selection committees, as well as planning the induction ceremony.
She will continue her responsibilities as primary liaison to the college's Board of Visitors.
The 2017 recipient of the college's John S. Bickley Innovation and Creativity Award joined Culverhouse in 2014 as its Culverhouse Executives Society program coordinator, overseeing the annual fund and 40-plus annual alumni engagement events.
Culverhouse Dean Kay M. Palan was unequivocal in her decision to name Miller to the new post: "Courtney has a tremendously successful track record of success in the college creating engagement opportunities with new graduates, while also bringing distant alumni back into the fold. Her established relationships with University of Alabama leadership and some of our most dedicated external partners and alums will most certainly guarantee her success in this new role."
She is a member of the 2018-2019 cohort of the University of Alabama Leadership U program, which is designed to train forward-thinking campus leaders to anticipate future challenges and envision opportunities for success. Miller was a member of The University of Alabama Water Ski Team throughout her time at the Capstone and has served as their advisor since 2014. Miller is also deeply involved in the community as a founding member of Young Tuscaloosa, a networking group for area professionals, and is a member of Church of The Highlands.
Miller can be reached at cmiller@culverhouse.ua.edu or at 205-348-4899.