Bama Blitz 2019 Is Here!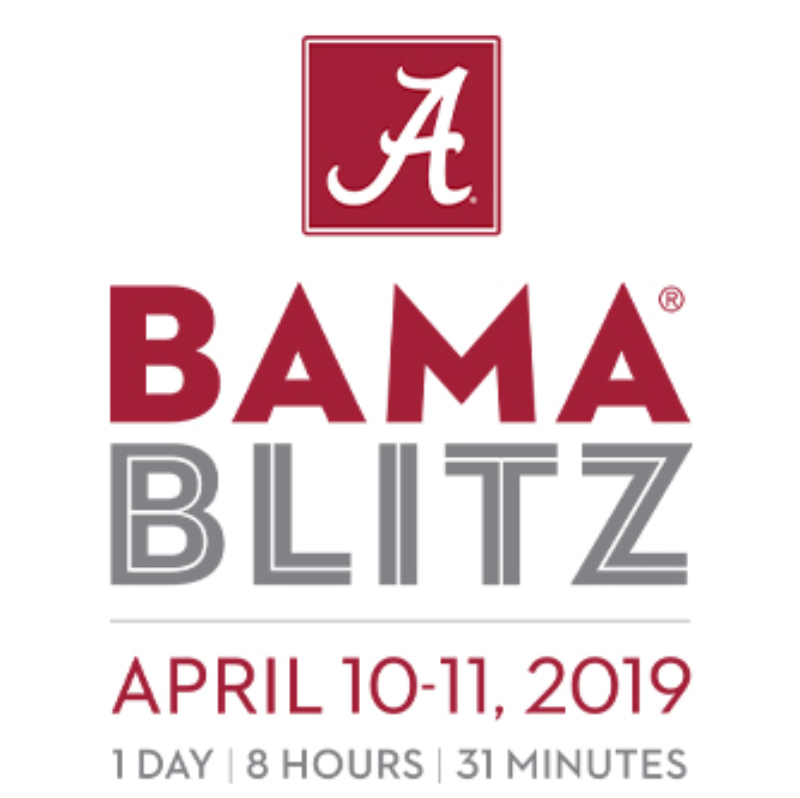 Bama Blitz, The University of Alabama's inspiring online fundraising campaign, is slated to start Wednesday, April 10 at noon and will end at 8:31 p.m. on April 11, lasting 1 day, 8 hours and 31 minutes in honor of the Capstone's founding year. Every college on campus has its own passion project as part of Bama Blitz and this year's project for the Culverhouse College of Business is very special.
As Culverhouse celebrates its centennial through this year, the college is at a pivotal moment. Culverhouse will soon break ground for a state-of-the-art building named Hewson Hall that will house education, research and collaboration rooms.
This year the Culverhouse College of Business Bama Blitz passion project is related to two distinct and special opportunities for Hewson Hall: named seats and a classroom named in honor of Dean Emeritus Dr. J. Barry Mason.
View a special video about this year's passion project.
Learn more about Bama Blitz!
Last year, Culverhouse's Bama Blitz passion project earned the greatest number of individual gifts. The goal this year is to continue that winning streak!
Mark your calendar, tape a note to your desk, put a rubber band around your wrist –– whatever it takes to remind you about Bama Blitz. Participation starts this Wednesday, April 10th.