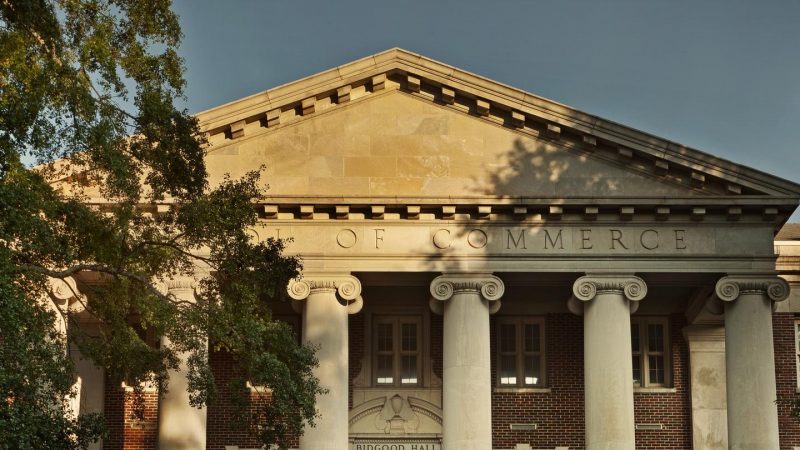 Manderson Graduate School of Business MBA Program Among Nation's Best
The MBA program at The University of Alabama's Manderson Graduate School of Business has been recognized as among the best in the country.
U.S. News & World Report's 2020 Best Graduate Schools list ranks Manderson 50th in the Best Business Schools category, moving up from 63rd in last year's rankings. The rank places Manderson at 26th among public institutions and 5th in the Southeastern Conference.
More information about the Manderson MBA, including application info, is available here.
"This ranking is the result of our faculty offering a top notch academic program at Manderson as well as our success in attracting high quality students and in excellent job placements of our graduates," said Sharif Melouk, Associate Dean of the Manderson Graduate School of Business, which is housed within UA's Culverhouse College of Business. "We offer a great return on investment, and when one factors in this top ranking, it's hard to find a better deal for a business education."
Student career outcomes, such as starting salary and student job placement soon after graduation, are some of the metrics U.S. News & World Report considers when it tabulates annual rankings. Gary Ward, Manderson's Director of Graduate Career Services, was pleased by the ranking news, "The employers we work with consistently attest to the high quality of our students, noting their professionalism and ability to bring value to an organization."
"This ranking may in part sum up the quality of our academics and the extensive career connections we offer, but it does not tell the entire story," said Kay Palan, dean of the Culverhouse College of Business. "What I'm most proud of are the differentiating factors that are at the core of a Manderson education, those being unique degree focus areas and faculty that do truly provide a personal touch, all housed within a diverse and inclusive community."