April 12-15, 2021
Mark Your Calendars for April 12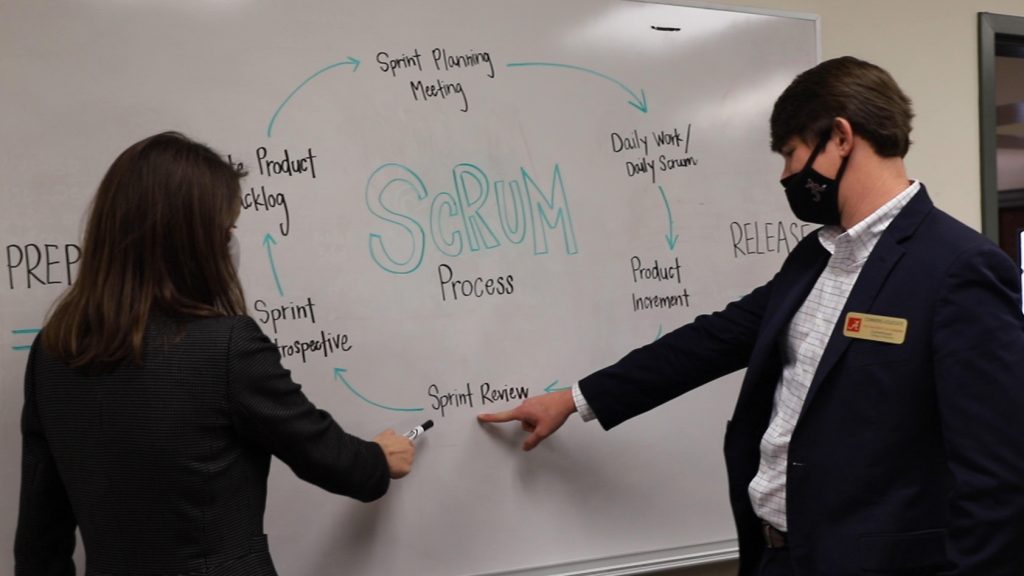 Add Bama Blitz 2021 to your calendar here.
Subscribe to Culverhouse News or follow us on social media to get Bama Blitz updates, as they happen.
About the Culverhouse Communications Excellence Commons
---
Our Bama Blitz priority for 2021 helps deliver on our promise to equip students with the skills to become future business leaders.
The Culverhouse Communications Excellence Commons is a vital resource that provides to students technology to help students produce presentations, coursework, and professional portfolios.
But much more than that that, the Commons is also the place to workshop ideas and get actionable advice on how to best communicate a complicated idea in a business setting.
---
How the Culverhouse Communications Excellence Commons helps students:
Resume Recommendations
Peer-driven resume consultations.
Presentation Preparation
Workshopping slide decks and video presentations.
Presentation Coaching
Actionable presentation advice and recommendations from peers.
Real-World Experience
Helping students create solutions to real-world business problems.
---
Ready to take the next step?
Contributions made to the Culverhouse Bama Blitz passion project will go directly toward advancing the Culverhouse Communications Excellence Commons' mission and reach.
Get ready for Bama Blitz.
Keep up with Bama Blitz and other Culverhouse news