Culverhouse helped me become a 'more well-rounded educator'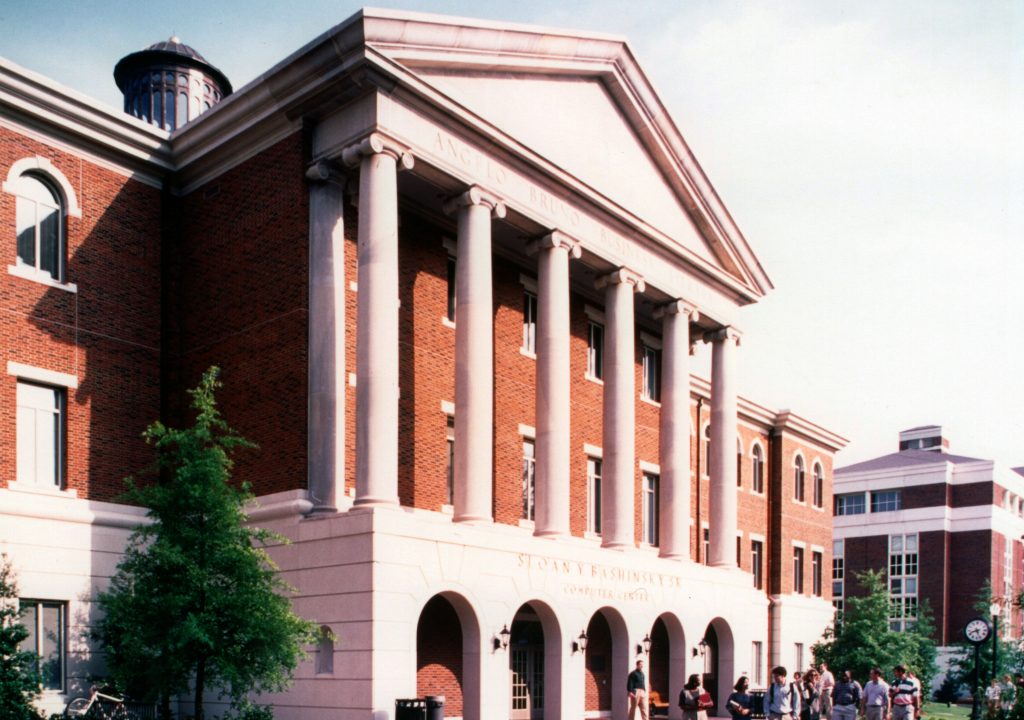 As part of Black History Month, the Culverhouse College of Business celebrates the successes of our alumni. Culverhouse Director of Diversity and Inclusion Initiatives, Keely Latopolski, interviewed alumni on their experiences here at the college.
Keely Latopolski: "Thank you so much, everyone, it is truly an honor to feature you all. Could you tell me a bit about yourselves? Where are you from and what did you major in? If you have any, what are your graduate degrees in?
Dr. Cassandra Ford: "I am a native of Starkville, Mississippi. I earned a Bachelor of Science in Nursing (BSN) degree from Alcorn State University, an MSN (in case management) and MBA from The University of Alabama, and a Ph.D. in Nursing Science from The University of Illinois at Chicago."
Jason Bryant: "I was born in Texas, but grew up and was raised in California. I got both my undergraduate degree, Bachelors in Management, and Masters degree, MBA with a concentration in Strategy and Human Resources at the University of Alabama."
Johnny Wilborn: "I was born in South Korea as part of a military family. We moved around often growing up but eventually settled down in Huntsville, Alabama. I received my undergraduate degree in Finance from UAH and my MBA from the University of Alabama."
Latopolski: "Tell me about your current profession? Where do you work and what do you do?"
Ford: "I am currently an Associate Professor of Nursing.  I work at the Capstone College of Nursing at The University of Alabama.  I began working at the College in August 2008. I conduct research that focuses on health disparities related to cardiovascular disease in rural, minority populations.  I also teach evidence-based practice courses in the undergraduate and graduate programs."
Bryant: "I work as a Human Resources Business Partner at Lockheed Martin. I've been in the HR field now for almost 20 years (time flies by) and have enjoyed every minute of it! It's a challenging role and I feel like I continue to learn something new on a regular basis."
Wilborn: "I work for Southern Company in Birmingham. I work in (Generation) System Planning helping to map out the future generation fleet for Southern Company's electric utilities. Specifically, my job is focused on power plant dispatch modeling and energy price forecasting."
Latopolski: "Did you always know that you wanted to work in your chosen field?"
Ford: "I believe I have always known I wanted to become a nurse."
Bryant: "I did."
Wilborn: "No, I really didn't even know roles like mine existed before I came to Southern Company."
Latopolski: "Why?"
Ford: "We had toy medical kits to play with when I was a child. My earliest memory of interacting with a nurse was the nurse in my pediatrician's office.  She was always so kind, thoughtful and professional. My interest in research came a bit later.  I think I've always been inquisitive and a bit of a researcher at heart, but I was encouraged to pursue my doctorate and a career in research during my undergraduate studies."
Bryant: "My father worked in the field and he shared some of the challenges he faced in it with me and it served as a motivating factor for me wanting to get into Human Resources."
Wilborn: "One of the benefits of working here is the broad range of roles and responsibilities you can find. It really helps provide you with opportunities to find jobs that fit your skills and passions."
Latopolski: "What was your college experience like?"
Ford: "My undergraduate college experience was enriching and enlightening.  I was provided a solid foundation for my career as well as furthering my education.  It was an expectation that we complete graduate school at some point, and we were definitely provided the tools to do so. I was involved in the honors program and a number of extracurricular activities such as student government, my sorority, the gospel choir and a number of service activities."
Bryant: "My college experience was great!"
Latopolski: "How would you describe your college experience as a Culverhouse student?"
Ford: "My college experience as a Culverhouse student was very unique.  I was one of two students in the joint MSN/MBA program. We had a very rich experience with opportunities for applying what we learned to real-world situations.  We had opportunities to interact with alumni and network throughout the program and after graduation."
Bryant: "I had an opportunity to meet and make a lot of new friends while learning to become more independent, learning to manage my time, how to think critically, and how to work with different types of people/personalities."
Latopolski: "What were you involved in during your time at UA?"
Ford: "During my time at UA, I was involved in Toastmasters and the African American Graduate Student Association. I worked as a graduate assistant and later a graduate research assistant. I worked with faculty and later with the Alabama Productivity Center."
Latopolski: "Who inspires you and your work?"
Ford: "I am inspired by my former patients, individuals I have the opportunity to work with in the community, and my family.  When I worked in the hospital setting, I saw patients from various backgrounds that were affected by heart disease. I wanted to take a step back and try to work with individuals to focus on health promotion and prevention."
Wilborn: "I really enjoy the planning aspect of my job. It requires me to think ahead, preparing to make decisions that may be years or even decades out into the future. It also gives me the chance to think about 'what if' scenarios, contingency plans for different outcomes, and the long-term effects of the decisions we make today."
Latopolski: "How did Culverhouse help prepare you for your current career?"
Ford: "The education and experience I received while at Culverhouse helped prepare me to be a more well-rounded educator and researcher.   I am able to view healthcare issues from a scientific and business viewpoint. This can be very helpful when examining the bottom line and developing succinct proposals, publications, and presentations, and identifying short-term and long-term impact."
Latopolski: "Can you talk a little bit about what Black History Month means to you in general and in relation to your work?"
Ford: "Black History Month is designated time to reflect on the experience of African Americans and highlight our rich history.  However, as an African American, Black history is not just in February for me. It impacts my life every day. African Americans and the contributions we have made are an integral part of the fabric of our country and our world.  My work focuses on health disparities related to cardiovascular disease in rural, African Americans. While great strides have been made related to disease prevention and treatment, there is still a great deal of work to be done to address these disparities."
Bryant: "Black History Month is about recognizing how African Americans were able to overcome obstacles, stand up for our rights, and make a change in the world. Working in the field of HR I love being able to make a difference for employees in the workplace."
Latopolski: "What advice would you give current students wanting to pursue your career field?"
Ford: "I strongly believe that being a nurse is a calling. It's more than just a job.  Nurses have the opportunity to care for people at various stages of their lives in various capacities.  We see people at their best and at times they're most vulnerable. I would suggest that students shadow a healthcare provider if possible.  If students have an opportunity to participate in summer programs that is also helpful. These activities can provide invaluable insight into the profession.  For students considering a career as a researcher, I would suggest working as a research assistant participating in summer programs, or completing a mentored, independent research project to get hands-on experience and to determine if this is a good fit."
Bryant: "When entering the field of Human Resources, think about your career path and where you would like to go as there are many aspects of HR that can be pursued. One can be a Business Partner/Generalist, or work in a Center of Excellence (labor relations, compensations, benefits, HRIS, etc). When working in the field, learn the business and be able to speak with your clients about their business problems to which you can offer solutions. This will make you a trusted advisor and valuable resource within the Company."