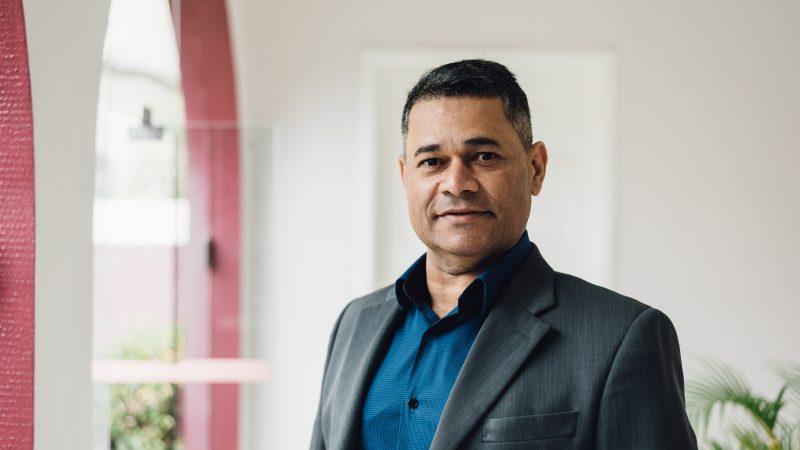 Preview of Fall 2022 Executive Education Sessions
Leveraging the renowned faculty and expert partners of The University of Alabama's top-rated Culverhouse College of Business, the Executive Education at Culverhouse program offers decision-makers and senior practitioners a unique opportunity to gain hard skills and deep knowledge that will allow them to make transformative impacts within their organizations.
Upcoming sessions through fall 2022 promise learning opportunities for a full spectrum of leaders from technical experts to those who oversee finances within their organizations. Of interest to all is the in-person executive leadership program on September 29-30.
Executive Leadership: September 29-30
Culverhouse's Executive Leadership series titled "Building a Culture of Excellence" is focused on helping high-potential employees amplify performance, foster innovation, and drive sustainable growth at their organizations. It takes place September 29-30 in Tuscaloosa.
Jan Jones, senior director of executive education at Culverhouse, said that, "The future of business is predicated on and predicting — and parsing — trends, opportunities, and threats. Participants in this program will hear from our experts about what's coming down the pipeline and given tools and methodologies that they can then deploy in their own organizations."
Led by Drs. Dan Bachrach, Ron Dulek, Joanne Hale, Lou Marino, Jef Naidoo, and Lonnie Strickland, the executive leadership series features discussion and presentations on communications, negotiation, crisis management, time management, business cybersecurity from an executive vantage point, and leadership and strategy.
Business Cybersecurity: Starts October 1
Culverhouse's state-of-the-art business cybersecurity certificate program gives participants an in depth look at developing and implementing a cybersecurity framework within their own companies.
It will benefit those who want to understand and/or mitigate cyber threats, appealing to IT administrators, data practitioners, company executives, and others.
The certificate program is online and will span six weeks, starting October 1. There are six self-paced modules, and virtual wrap-up sessions will occur each Friday morning.
Modules cover topics like understanding the cybersecurity problem, developing and maintaining a cybersecurity program, threat detection, securing the cloud, insider threats, and best practices in implementing a cybersecurity culture.
Strategic Finance: Oct. 7 and 28
The strategic finance certificate program is a two-part, in-person series composed of the following sessions:
Financial Insights from Derivatives Markets: October 7
This one-day, in-person course is for those financial managers looking to move upward within their organization. Dr. Robert Brooks, a highly-respected authority in financial risk management, will lead this course.
Although the financial derivatives arena is often presented in a highly quantitative manner and hence cloaked in mystery, numerous tools and techniques that have emerged from this arena that have proven highly useful for financial decision-making.
As a result, this program will prove beneficial for anyone seeking to refresh their financial management skill set.
Financials for the Non-Financial Manager: October 28
Are you or a member of your team responsible for making financial decisions that meet organizational goals? Or do you want to communicate financial data more effectively with your team?
Via an immersive, hands-on approach Finance for the Non-Financial Manager provides, participants will gain an understanding of the standard techniques of financial management.
Topics presented include financing sources and costs, reporting and accounting issues, making smart investment decisions, and financial planning and business valuation.
Better yet, no prior knowledge of finance or accounting is needed to participate in this program.
Details about the strategic finance certificate program here.