Congratulations #CulverhouseGrads
Ceremony Information Watch the Ceremony Frequently Asked Questions Get Culverhouse Merch
We are so proud of everything you have accomplished while at Culverhouse and can't wait to see what you do in the world! Watch a message of congratulations from all of us and find your name in our list of graduates below.
2021 Spring Undergraduates By the Numbers
---
Total Undergraduates by Major
Total Undergraduates by State
2021 Spring Masters & Ph.D. Graduates By the Numbers
---
Total Masters & Ph.D. Graduates by Program
Total Masters & Ph.D. Graduates by State
Ensure your contact information is correct to stay connected with your Culverhouse family and receive updates on events in your areas and the College.
Don't miss this opportunity to stay engaged with your college through networking events, tailgates, and more!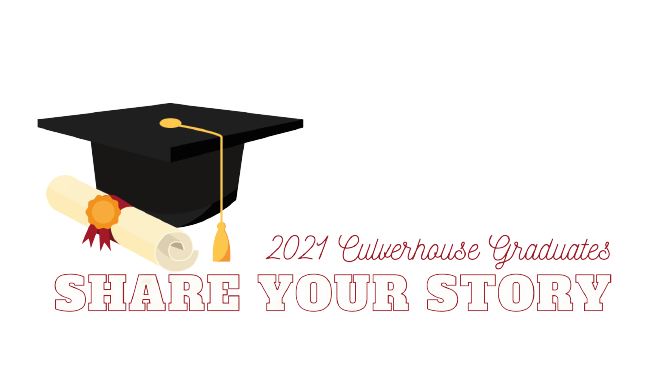 Share Your Story
We want to feature you, our graduating students. If you are graduating, please help us by sharing your story!
Take part in our celebration of our Spring 2021 graduates and fill out the form below to share with the Culverhouse community how your time at Culverhouse was special to you. Provide us with your name, graduation degree, your story, and a photo of you at UA.
Story Example: "My name is John Doe and my favorite class while attending The University of Alabama was Dr. Lonnie Strickland's marketing class. He taught me many valuable lessons that I apply to my everyday life and provided a personal touch to his class that I wouldn't have found anywhere else."